Massive Gas pipeline blast at Lakuwa Thermal Power Station
First Published: 24th April, 2018 13:51 IST
Sensation prevailed at Lakuwa in Eastern Assam's Charaideo district after the explosion of a gas pipeline. The explosion occurred at around 10:50 AM in the morning. #BREAKING | Massive Gas pipeline
Sensation prevailed at Lakuwa in Eastern Assam's Charaideo district after the explosion of a gas pipeline.
The explosion occurred at around 10:50 AM in the morning.
#BREAKING | Massive Gas pipeline blast at Lakua Thermal Power Station in Eastern Assam's Charaideo district. Few employees of the power station injured. pic.twitter.com/GZXC9e6K30

— Northeast Live (@NELiveTV) April 24, 2018
Minor injuries to few employees of the power plant has been reported, with no causalities.
COMMENTS
WE RECOMMEND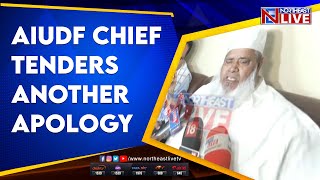 AIUDF Chief tenders another apology
After stoking controversy with his rather sexist remarks on marriage age of Hindu boys and girls, AIUDF chief Badruddin Ajmal has tendered an apology yet again, and termed his remark to be a mere slip of tongue.
07th December 2022