AASU steps up pressure on Assam Chief Minister, says Sonowal duty bound to protect interest of indigenous people of state
First Published: 18th May, 2018 15:06 IST
The AASU has stepped up pressure on chief minister Sarbananda Sonowal. AASU chief adviser Samujjal Bhattacharya said that the CM was duty bound to protect the interest of the indigenous
The AASU has stepped up pressure on chief minister Sarbananda Sonowal.
AASU chief adviser Samujjal Bhattacharya said that the CM was duty bound to protect the interest of the indigenous people of the state.
Bhattacharya also sought to remind Sonowal that post partition when the 1st prime minister of India Jawaharlal Nehru sought land in Assam to settle refugees, Gopinath Bordoloi flatly refused to entertain any such move.
Bhattacharya said time was ripe for Sonowal to emulate Bordoloi and say no to Prime Minister Narendra Modi as far as Citizenship Amendment Bill is concerned.
He reiterated that it's the responsibility of the chief minister to protect the interest of the indigenous people of Assam.
COMMENTS
WE RECOMMEND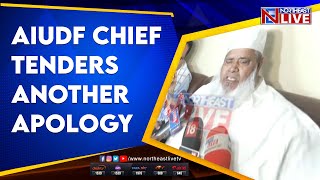 AIUDF Chief tenders another apology
After stoking controversy with his rather sexist remarks on marriage age of Hindu boys and girls, AIUDF chief Badruddin Ajmal has tendered an apology yet again, and termed his remark to be a mere slip of tongue.
07th December 2022