BJP's master strategist in the Northeast Himanta Biswa Sarma contesting from Jalukbari assembly constituency filed his nomination papers on Friday after participating in a grand roadshow.
The mega roadshow through the heart of the city was organised from Sonaram field at Bharalumukh till the Office of the Deputy Commissioner, Kamrup (M). A sea of supporters gathered and lined the entire stretch to cheer the senior BJP candidate, who filed his nomination papers today.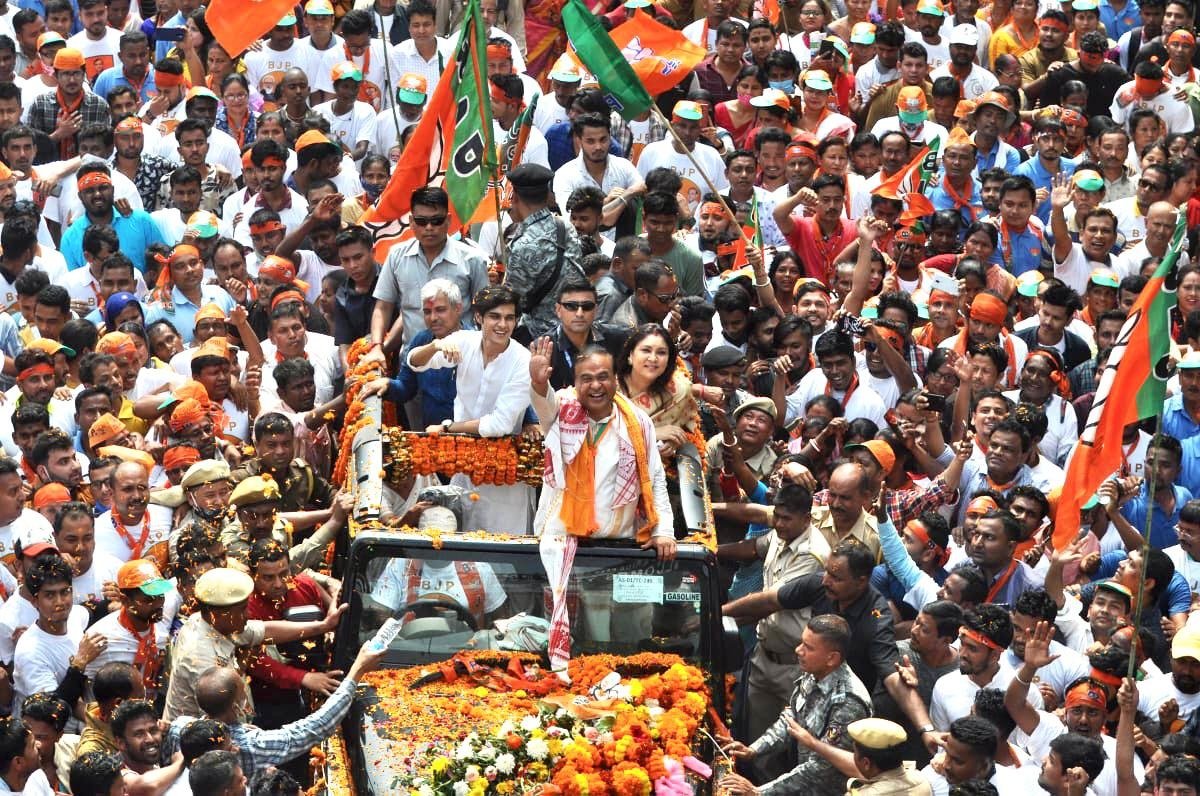 Sarma was accompanied by Union Minister Narendra Singh Tomar, Assam Chief Minister Sarbananda Sonowal, Manipur Chief Minister N Biren Singh, BJP National Gen Secy Dilip Saikia and several other top leaders to the nomination filing process.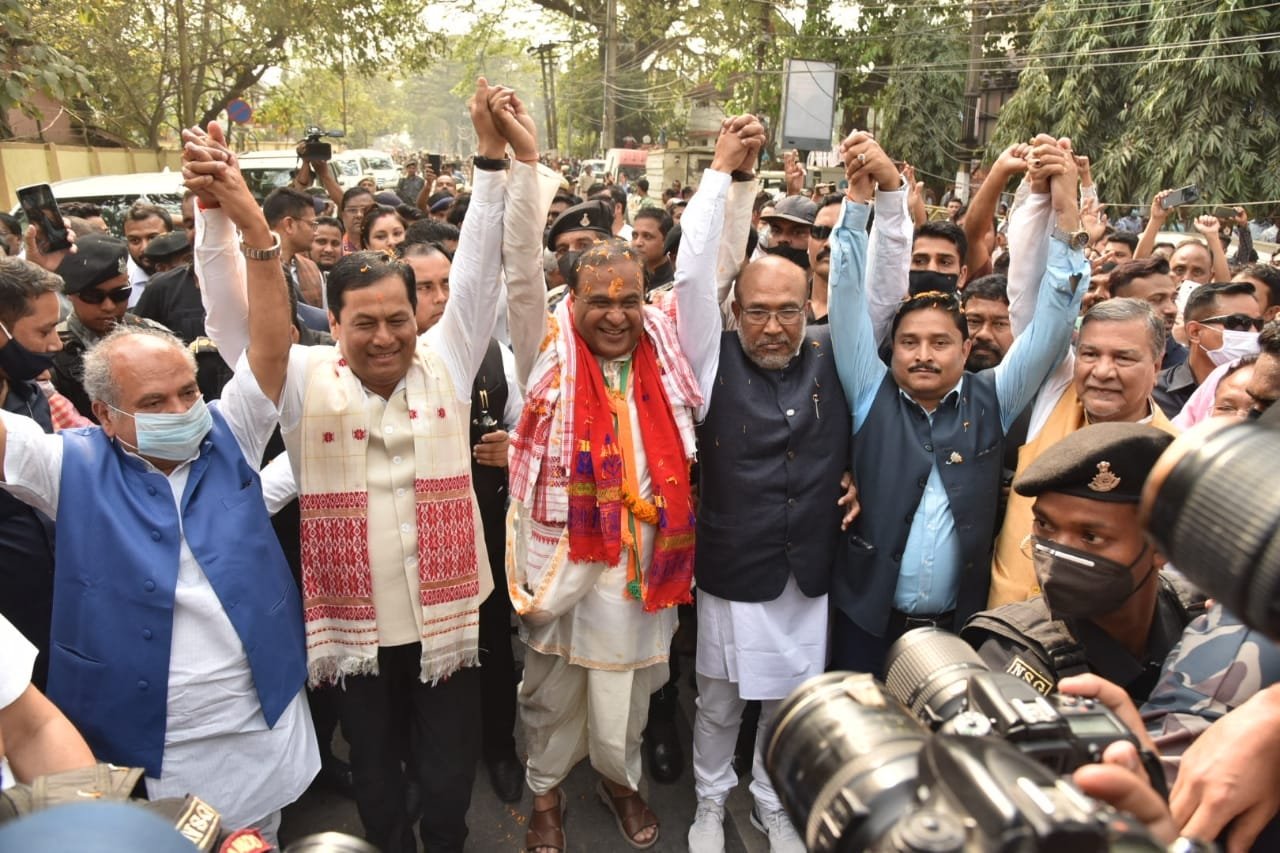 After filing his papers, Sarma tweeted, "My heartfelt gratitude to Union Min Sri @nstomar, HCM [email protected], Manipur CM Sri @NBirenSingh, BJP National Gen Secy Sri @DilipSaikia4Bjp and MP Sri @BKalitaAssam for accompanying me to my nomination filing program for #AssamAssemblyPolls today."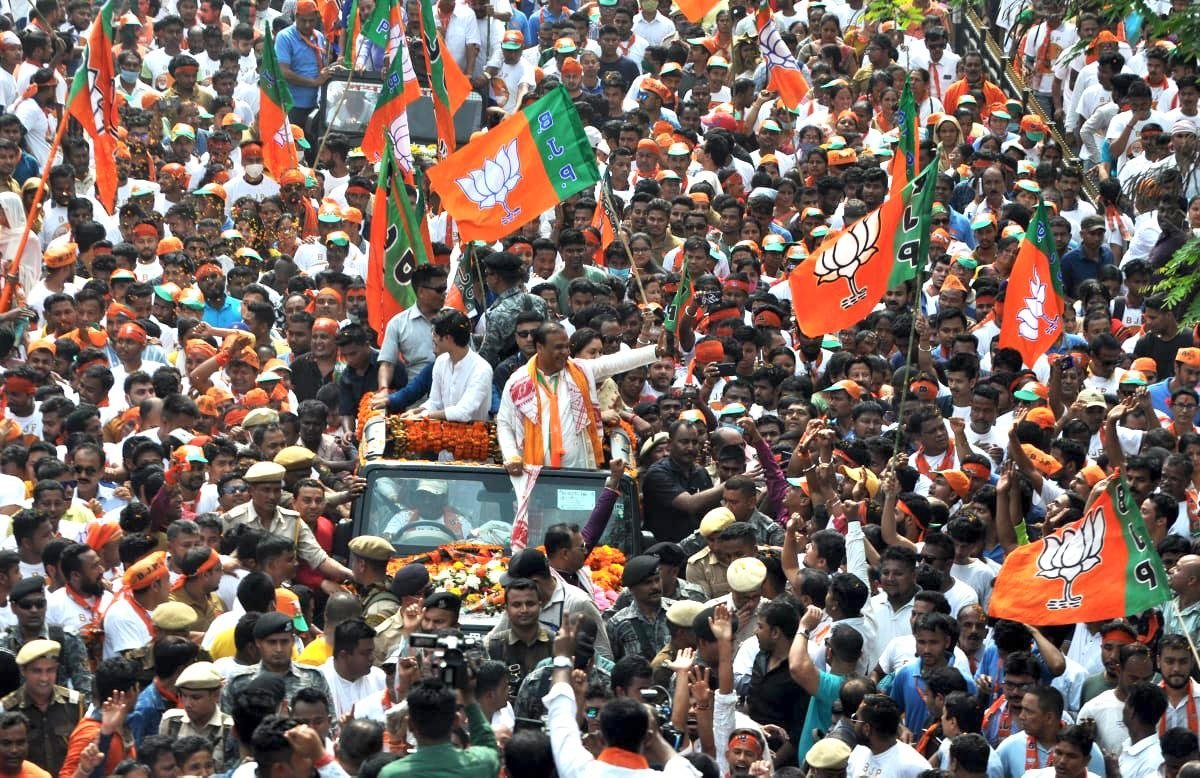 "I express my gratitude to the people of Assam and Jalukbari for joining me to file my nomination with such a grand rally," Sarma said.
He reiterated that the BJP is fighting the elections to safeguard the culture and civilisation of the State.
The three-phased Assam assembly elections will be constituted on March 27, April 1 & 6. Counting of votes will be held on May 2.
Read more:
Assam Assembly elections: Himanta Biswa Sarma leads mega roadshow on way to file nomination