Tezpur University Professor awarded Fellow of the Royal Society of Chemistry
First Published: 27th April, 2018 13:13 IST
Tezpur University Professor has been awarded with the prestigious Fellow of the Royal Society of Chemistry in recognition of his contribution to the field of Chemistry. Professor Niranjan Karak has
Tezpur University Professor has been awarded with the prestigious Fellow of the Royal Society of Chemistry in recognition of his contribution to the field of Chemistry.
Professor Niranjan Karak has been consistently working to develop advanced polymers, nano materials and their nano composites at Tezpur University's department of Chemical Sciences.
COMMENTS
WE RECOMMEND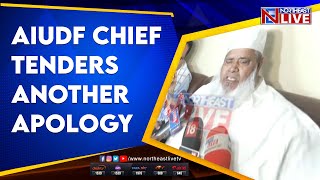 AIUDF Chief tenders another apology
After stoking controversy with his rather sexist remarks on marriage age of Hindu boys and girls, AIUDF chief Badruddin Ajmal has tendered an apology yet again, and termed his remark to be a mere slip of tongue.
07th December 2022