Security forces recover huge amount of explosives
First Published: 7th May, 2018 11:33 IST
Security forces have recovered a huge amount of explosives at Bhugbari village in Eastern Assam's Charaideo district late last evening. Charaideo SP Jitmol Doley, informed NorthEast Live that the explosives
Security forces have recovered a huge amount of explosives at Bhugbari village in Eastern Assam's Charaideo district late last evening.
Charaideo SP Jitmol Doley, informed NorthEast Live that the explosives weighing around 7 kilos were recovered from the backyard of a villager named Ananta Gogoi of Bhugbari village.
The explosives were tightly concealed in a gunny bag and it has been suspected to be RDX. However, the police are waiting for a final report from the forensic department in this regard.
The SP also added that the police have received some more inputs during the interrogation of Nirmal Asom alias Nirmal Khaklari, a dreaded ULFA cadre who was arrested by the police on Saturday.
He also indicated that Assam Police is regularly in touch with their counterpart in Nagaland as well as the army and Assam Rifles units stationed in Mon district of Nagaland so that they can carry on operations in their respective areas as and when required.
COMMENTS
WE RECOMMEND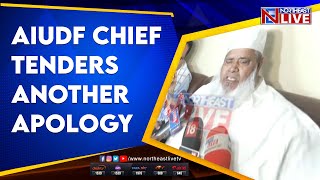 AIUDF Chief tenders another apology
After stoking controversy with his rather sexist remarks on marriage age of Hindu boys and girls, AIUDF chief Badruddin Ajmal has tendered an apology yet again, and termed his remark to be a mere slip of tongue.
07th December 2022