Newborn baby found dead wrapped in a cloth
First Published: 9th May, 2018 7:31 IST
In a shocking news, a newborn baby was found dead wrapped in a cloth at Dimapur in Nagaland. The body was found by a passer-by on early Monday morning, following
In a shocking news, a newborn baby was found dead wrapped in a cloth at Dimapur in Nagaland.
The body was found by a passer-by on early Monday morning, following which the matter was informed to police. The Police later handed the body of the newborn to the Women's Cell.
While, Diphubar Police station OC Bokato Sema told Northeast Live that no complaint has been registered in this regard as of now. He also informed that the baby was found in a very bad condition.
COMMENTS
WE RECOMMEND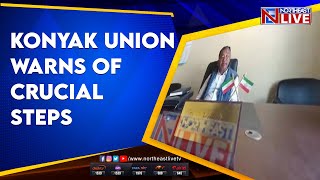 Konyak Union warns of crucial steps
Even after a year, the fight for justice for the victims and their families in the famous Oting incident of Nagaland is still on. President of Konyak Union, Tingthok Konyak said in a statement that the KU and ENPO (Eastern Nagaland People's Organisation) will not give up its quest for justice.
07th December 2022