NDPP accuses NPF of violating Election Commission of India's Model Code of Conduct
First Published: 24th May, 2018 15:39 IST
The Nationalist Democratic Progressive Party (NDPP) and its alliance partners in Nagaland Government has accused the Naga People's Front (NPF) of gross violation of the Model Code of Conduct during
The Nationalist Democratic Progressive Party (NDPP) and its alliance partners in Nagaland Government has accused the Naga People's Front (NPF) of gross violation of the Model Code of Conduct during campaigning for the upcoming Lok Sabha By-polls.
NDPP accused NPF president Dr Shurhozelie Liezietsu of making polarizing statements based on religious grounds.
NDPP said that it was a clear violation of section 3 of Election Commission of India's Model Code of Conduct as well as Section 125 of the Representation of people's Act, 1951.
NDPP also accussed NPF candidate C Apok Jamir of violating Section 4 of the ECI Model Code of Conduct tatamount to bribing the electorate.
COMMENTS
WE RECOMMEND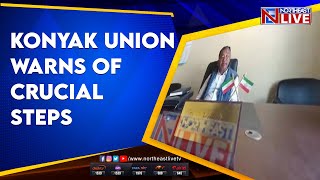 Konyak Union warns of crucial steps
Even after a year, the fight for justice for the victims and their families in the famous Oting incident of Nagaland is still on. President of Konyak Union, Tingthok Konyak said in a statement that the KU and ENPO (Eastern Nagaland People's Organisation) will not give up its quest for justice.
07th December 2022