Daily COVID-19 caseload in Kamrup (M) crosses 1,000-mark; all educational institutions to remain shut
A total of 3,137 positive COVID-19 cases were detected in Assam on Monday, out of the 73,181 tests conducted in the last 24 hours. Among all the districts, Kamrup Metro
A total of 3,137 positive COVID-19 cases were detected in Assam on Monday, out of the 73,181 tests conducted in the last 24 hours.
Among all the districts, Kamrup Metro has registered the highest number of COVID-19 cases as it crossed the 1,000-mark. The district reported 1,153 fresh cases.
The overall positivity rate in the state today is 4.29 percent while 15 patients succumbed to the infection.
Assam's first lady IAS officer, Parul Devi Das also succumbed to COVID-19 on Monday. She was undergoing treatment at the Apollo Hospital in Guwahati. Das was Assam's Additional Chief Secretary and was the daughter of former minister Ramnath Das.
Taking to Twitter, Health Minister Himanta Biswa Sarma informed, "Summary of 26/4/2021 Today's Total 3137 Overall Positivity Percentage (3137 cases out of 73181 test done = 4.29%) Kamrup(M) 1153 Death – 15."
Summary of 26/4/2021

Today's Total 3137

Overall Positivity Percentage (3137 cases out of 73181 test done = 4.29%)

Kamrup(M) 1153
Death – 15

— Himanta Biswa Sarma (@himantabiswa) April 26, 2021
With Kamrup Metropolitan district exceeding 1,000 positive cases today, the health minister further advised the deputy commissioner to shut all the educational institutions including student hostels in Guwahati for the next 15 days.
In another tweet, Sarma wrote, "With cases in Kamrup Metro exceeding 1000, I've advised DC to shut down all educational instns including hostels for 15 days for now. All other districts, where the numbers reach a threshold that require such measures, shall follow suit."
Earlier on April 22, a notification issued by the education department stated that the Kamrup Metropolitan deputy commissioner has been authorised to issue closure orders of the educational institutions and hostels if 1,000 cases are detected in the district in a single day.
Meanwhile, Assam chief minister Sarbananda Sonowal today visited the Gauhati Medical College and Hospital (GMCH) to take stock of oxygen availability in the hospital.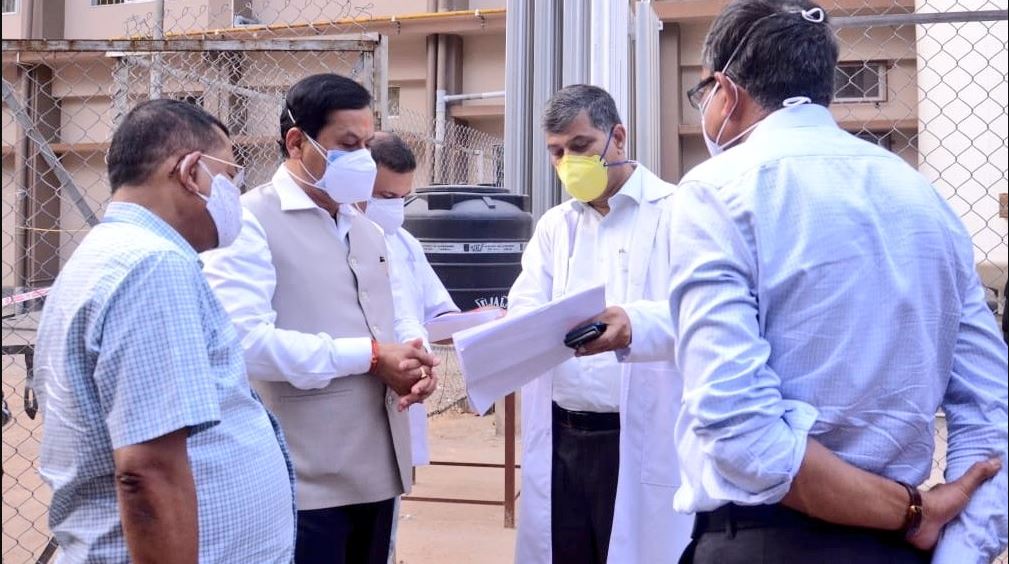 Sonowal stated that 3 newly-constructed Oxygen plants at the GMCH are working in full-swing and all the necessary resources for COVID-19 patients have been boosted. He expressed satisfaction over the preparedness of the GMCH to combat COVID-19.
READ MORE:
Assam has surplus oxygen supply, no scarcity of ICU beds: Himanta Biswa Sarma
First Published: 26th April, 2021 21:29 IST
COMMENTS
WE RECOMMEND
Singaporean push for Guwahati's Act East move
Guwahati is soon to get a smart logistic park which will boost its credentials as an crucial hub for India's Act East move. The project would be built on a budget of Rs 40 to 60 crores. This was announced by the High Commissioner of Singapore Simon Wong at the Act East Policy Meet held […]
27th May 2022