Centre signs historic Karbi Peace Accord; Shah says peace in NE has been PM's vision
It was a historic moment on Saturday after six rebels groups of Karbi Anglong in Assam signed a tripartite accord with the Centre and the state finally paving way for
It was a historic moment on Saturday after six rebels groups of Karbi Anglong in Assam signed a tripartite accord with the Centre and the state finally paving way for permanent peace in the hills district.
The peace pact was signed in presence of Union Home Minister Amit Shah, Assam Chief Minister Himanta Biswa Sarma, Union minister Sarbananda Sonowal as well as other dignitaries.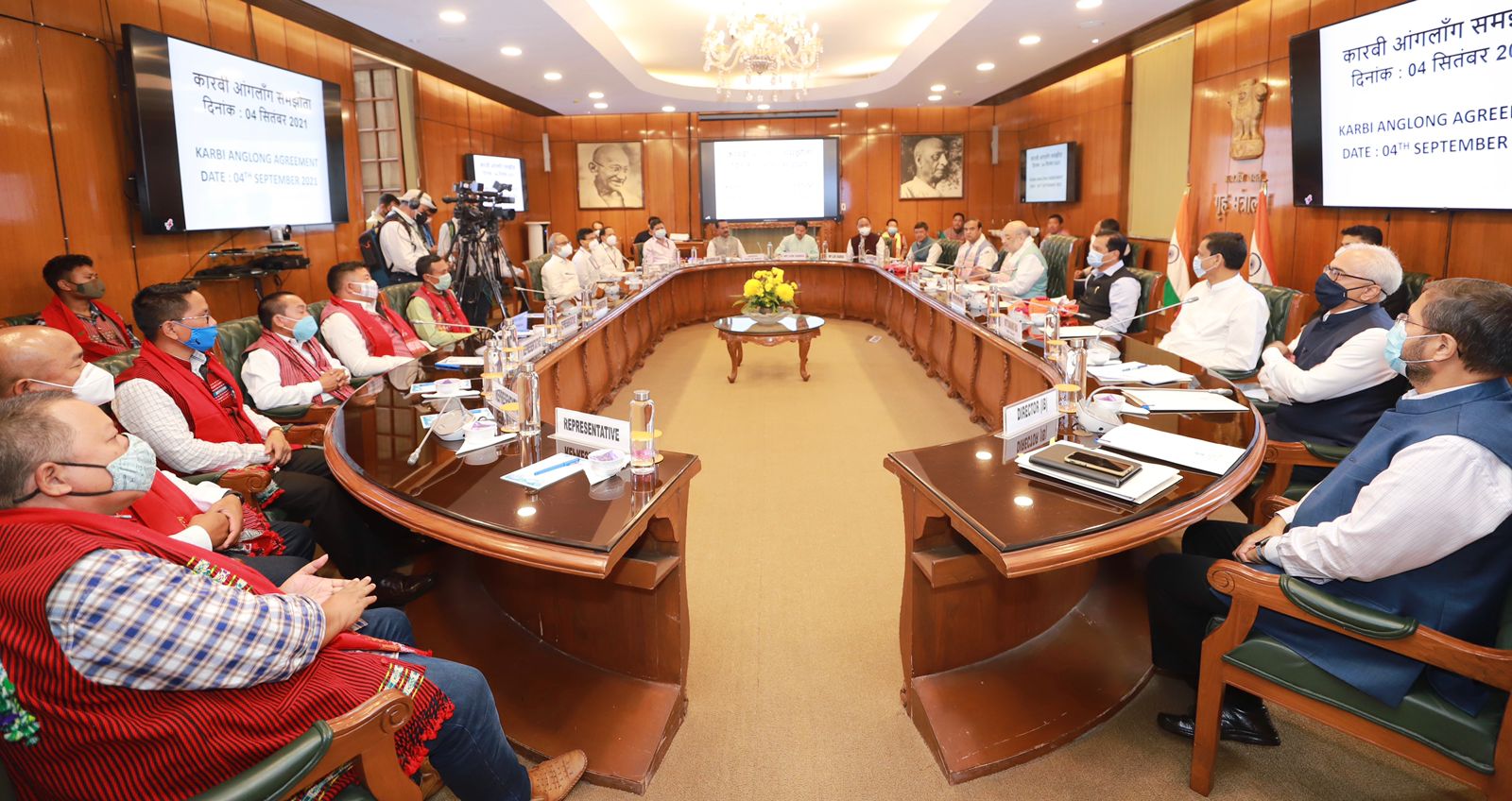 Speaking on the occasion, Union Home minister Amit Shah said that the signing of the accord marks the beginning of a new era of peace in Karbi Anglong. Shah in the meantime also conveyed that the Centre and the state government is fully committed to fulfil all the conditions incorporated in the Karbi Accord.
While signing the agreement, Amit Shah said it is another milestone in Prime Minister Narendra Modi's vision of "Insurgency free prosperous North East". The Home Minister mentioned that this peace agreement was committed to resolving the decade-old crisis concerning the territorial integrity of Assam.
Union Home Minister Amit Shah also mentioned that PM Narendra Modi follows the policy giving more than what is demanded by those returning to the mainstream.
Shah also maintained that the government would spend Rs 200 crore annually for five years as per the agreement made in the Accord, which amounts to Rs 1,000 crore.
Meanwhile, Assam Chief Minister Himanta Biswa Sarma termed the development as a historic moment for the state as the rebel groups have finally given up arms.
Highlighting the key aspects of the accord, Sarma said that the Karbi's living in the 6th schedule area will get reservations. He also said that both the Centre and the state government would pay Rs 500 crore each to the Karbi Autonomous Council.
(Visited 7 times, 1 visits today)
First Published: 4th September, 2021 21:02 IST
COMMENTS
WE RECOMMEND
Andhra Pradesh: Doctor, his 2 Children die in hospital fire in Tirupati
In a tragic incident, a doctor and his two children died in a fire accident that took place in Tamil Nadu's Tirupati district today. An investigation probed into the matter and it revealed that the fire incident had been caused by a short circuit. According to sources, the Inspector of Renigunta Police said that the […]
25th September 2022