AASU, Sahitya Sabha join hands to jointly oppose Bill
First Published: 25th May, 2018 13:34 IST
The All Assam Students Union and the Axom Sahitya Sabha has joined hands to jointly oppose the Citizenship (Amendment) Bill. Both the organisations will jointly move the Centre to revoke
The All Assam Students Union and the Axom Sahitya Sabha has joined hands to jointly oppose the Citizenship (Amendment) Bill.
Both the organisations will jointly move the Centre to revoke its proposed plan to introduce the Bill that provides citizenship to migrants from Bangladesh Pakistan and Afghanistan.
Besides both the AASU and the literary body has reiterated its stand that it will at any cost never allow migrants to settle in the state following the passage of the Bill.
COMMENTS
WE RECOMMEND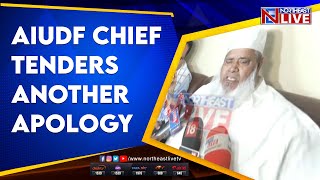 AIUDF Chief tenders another apology
After stoking controversy with his rather sexist remarks on marriage age of Hindu boys and girls, AIUDF chief Badruddin Ajmal has tendered an apology yet again, and termed his remark to be a mere slip of tongue.
07th December 2022