Tripura Congress accuses BJP of not keeping promises
First Published: 7th January, 2023 22:12 IST
With less than two months for Tripura to go for the crucial assembly election, opposition Congress is looking to step up campaigning in the state.
In a protest rally in Agartala today, Congress alleged that none of the promises made by the BJP and its leaders, including Union Home Minister Amit Shah, prior to 2018 election were fulfilled.
COMMENTS
WE RECOMMEND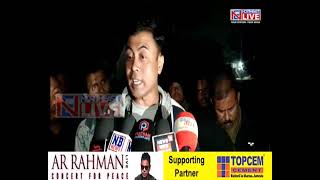 TANTRIKS ON A PYRE IN GUWAHATI
In a shocking incident, two tantriks were found sitting on the pyre at the Betkuchi cremation ground in Guwahati.
28th January 2023