Tripura: Purna Chandra Jamatia sworn-in as new CEM of TTAADC
In a significant development, The Indigenous Progressive Regional Alliance (TIPRA) Motha leader Purna Chandra Jamatia has been sworn-in as the new Chief Executive Member (CEM) of the Tripura Tribal Areas
In a significant development, The Indigenous Progressive Regional Alliance (TIPRA) Motha leader Purna Chandra Jamatia has been sworn-in as the new Chief Executive Member (CEM) of the Tripura Tribal Areas Autonomous District Council (ADC) on Monday.
Forty-year-old Purna Chandra Jamatia was elected new CEM after TIPRA Motha Chairman Pradyot Dev Barman decided not to take the CEM's post and proposed Jamatia's name as the leader of the house.
Along with Jamatia, other newly elected Tipra Motha members were also administered the oath of office by Tripura Governor Ramesh Bais. A total of 18 elected members of the party were sworn in to the council, including Royal Scion Pradyot Dev Barman.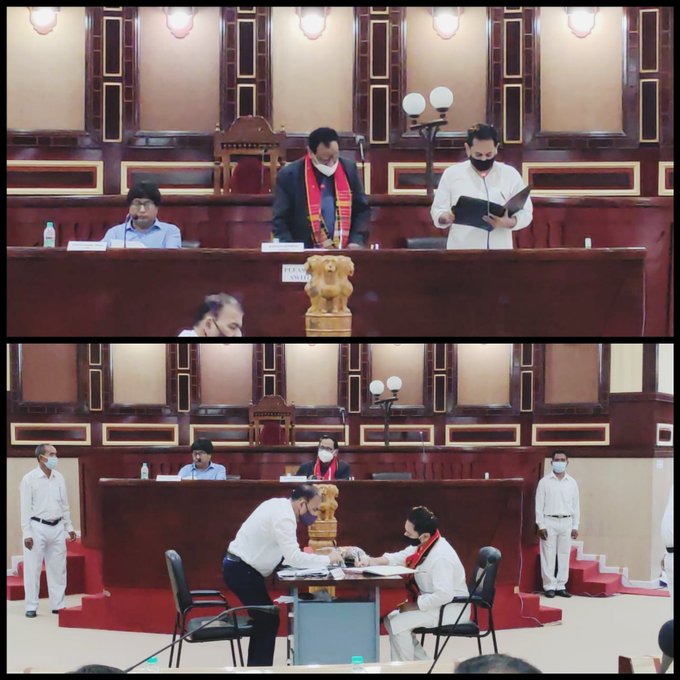 Veteran tribal leader Jagadish Debbarma has been elected as Chairman of the Council.
It is to be noted that nine BJP MDCs remained absent from the swearing-in while alleging the Tipra Motha of post poll violence.
(Visited 11 times, 1 visits today)
First Published: 19th April, 2021 19:03 IST
COMMENTS
WE RECOMMEND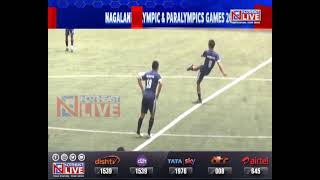 2nd edition of Nagaland Olympic & Paralympics Games 2022 begins today
𝐍𝐚𝐠𝐚𝐥𝐚𝐧𝐝 𝐎𝐥𝐲𝐦𝐩𝐢𝐜 𝐚𝐧𝐝 𝐏𝐚𝐫𝐚𝐥𝐲𝐦𝐩𝐢𝐜𝐬 𝐆𝐚𝐦𝐞𝐬 𝟐𝟎𝟐𝟐 | 𝐍𝐨𝐫𝐭𝐡𝐞𝐚𝐬𝐭 𝐋𝐢𝐯𝐞 | The 2nd edition of Nagaland Olympic and Paralympics Games 2022, "Football event", kick started today at Indira Gandhi stadium, Kohima, organized by Nagaland Olympic Association (NOA). (Visited 5 times, 1 visits today)
17th August 2022