Tripura: CM Biplab Deb visits newly constructed 300-bed Covid Care Centre at Agartala
Amid surge in coronavirus cases, the Tripura government has ramped up healthcare infrastructure to fight against the virus. Tripura Chief Minister Biplab Kumar Deb on Friday visited a newly constructed
Amid surge in coronavirus cases, the Tripura government has ramped up healthcare infrastructure to fight against the virus.
Tripura Chief Minister Biplab Kumar Deb on Friday visited a newly constructed 300-bed Covid Care Centre at International Fair Ground in Hapania on the outskirts of Agartala.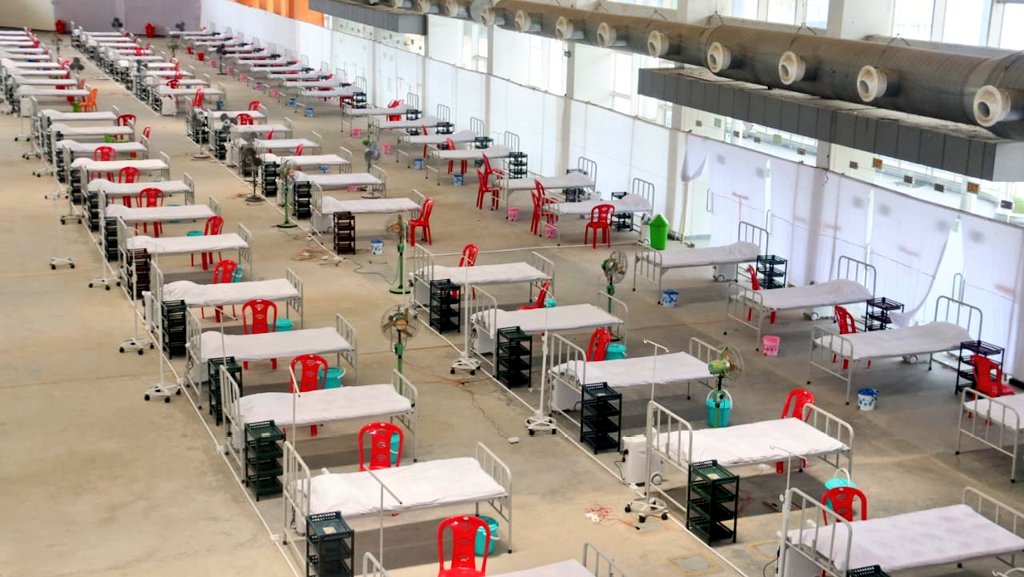 The chief minister said that the State government along with health department has been taking all possible measures to prevent the further spread of Coronavirus.
He informed that the State government has available doses of vaccines and has already placed order for more vaccines to carry out the vaccination drive.
In addition, another 100-bed Covid Care centre will also be set up at the Regional Cancer centre in Agartala.
First Published: 7th May, 2021 21:56 IST
COMMENTS
WE RECOMMEND