Tripura CM Biplab Deb lashes out at TMC
In a major show of strength, the Tripura BJP on Monday organised a "march for development" at RKAI Maidan in Unakoti district's Kailasahar town. The event was attended by State
In a major show of strength, the Tripura BJP on Monday organised a "march for development" at RKAI Maidan in Unakoti district's Kailasahar town.
The event was attended by State chief minister Biplab Kumar Deb, Minister for Animal Resources Development Bhagwan Das, MLA Sudhanshu Das, Unkoti District President Amalendu Das and several other leaders of the party.
In another significant development, close to 2,500 people belonging to TMC and the CPM today jumped ship and joined the Bhartiya Janata Party.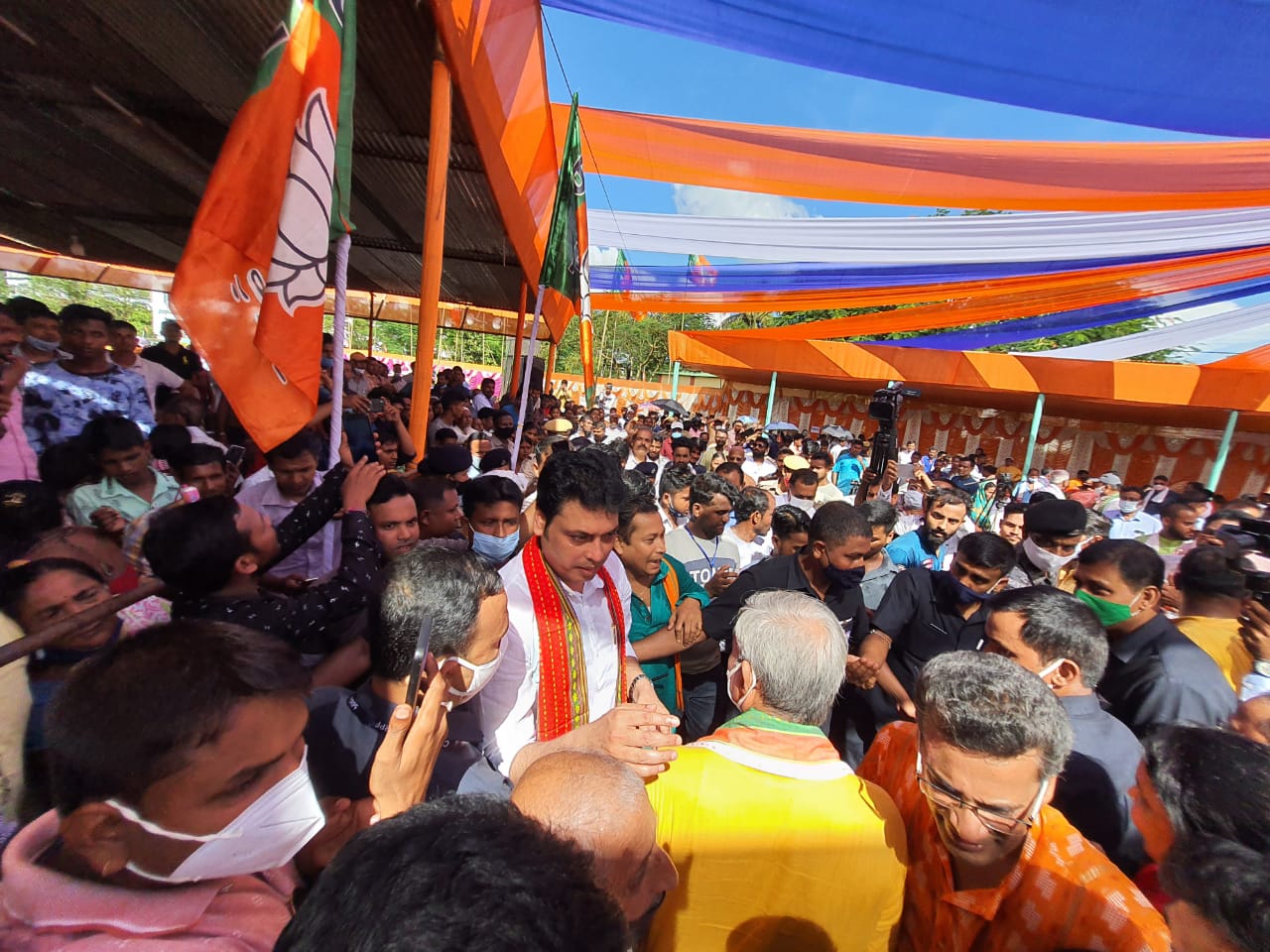 This move is likely to give the BJP a major boost in Kailasahar and Chandipur assembly constituencies.
Chief minister Biplab Deb also used the occasion to target the TMC over the recent violent clashes by claiming that the people of Tripura will never accept Goonda Raaj or 'Bhatija Raaj' as only Jaanta Raaj is prevelant in the state.
(Visited 2 times, 1 visits today)
First Published: 13th September, 2021 22:22 IST
COMMENTS
WE RECOMMEND