Meghalaya police seize huge quantity of ammunition
First Published: 12th April, 2018 11:31 IST
A huge amount of ammunition was seized in the Garo Hills of Meghalaya following an intensive search of over three days by the police in areas earlier believed to be
A huge amount of ammunition was seized in the Garo Hills of Meghalaya following an intensive search of over three days by the police in areas earlier believed to be the stronghold of the GNLA.
The forces recovered over 2000 rounds of 7.62 AK ammunition, 60 rounds of 9 mm ammunition, around 1000 rounds of 7.7 mm ammunition's, 320 round of HMG, 10 numbers of remote circuits for IED's among others.
COMMENTS
WE RECOMMEND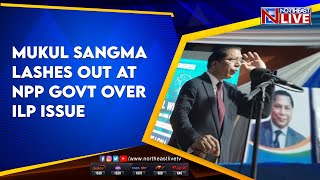 Mukul Sangma lashes out at NPP Govt over ILP issue
The Opposition TMC on Friday lashed out at the NPP led MDA government and accused it of betraying the people and playing with their sentiments as far as the demand for the implementation of the Inner Line Permit is concerned.
10th December 2022