Meghalaya CM Conrad Sangma inspects COVID-19 vaccination sites
The Meghalaya government is on a war footing to ensure that everything is in place to fight the second wave of the pandemic. Chief Minister Conrad Sangma is leading from
The Meghalaya government is on a war footing to ensure that everything is in place to fight the second wave of the pandemic. Chief Minister Conrad Sangma is leading from the front to tackle the crisis.
Chief Minister Conrad Sangma visited the various vaccination centres in Nongrim Hills today to inaugurate the intensive COVID-19 vaccination drive.
The Chief Minister said that it would take another 2 to 3 days to complete the vaccination drive in Nongrim hills, especially for the people who are above 45 years of age. He also assured that there would be aggressive vaccinations drives in the rest of the state as well.
"Visited the
#Vaccination
Session Sites at Nongrim Hills & R.R. Colony & interacted with community members, healthcare & ASHA workers & citizens who are taking the
#vaccine
. Commend the efforts of the Dorbar Shnong that have all hands on deck to ensure maximum participation," Sangma tweeted.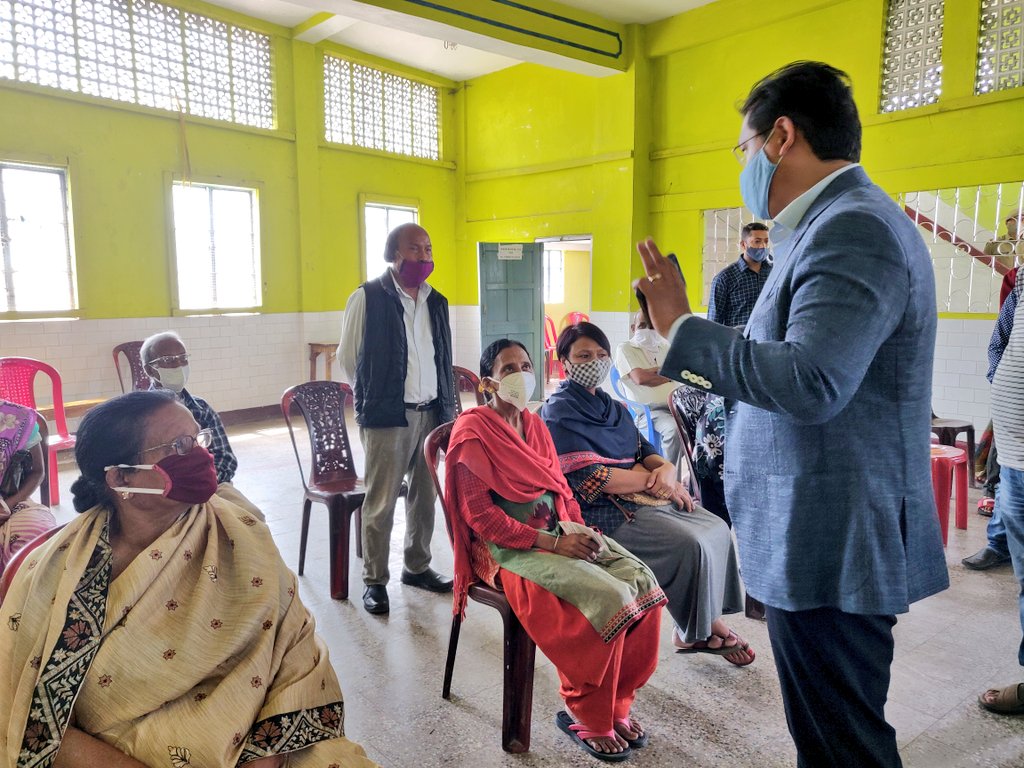 Meanwhile, Sangma also said that the Covid situation in the entire country is alarming and the pace of the people testing positive for Covid is very high.
Sangma said that the two most important things to do right now for the state and people is to maintain the behavioral change and protocols and take the vaccine. He further urged the people to get themselves vaccinated and assured that it is safe.
(Visited 2 times, 1 visits today)
First Published: 21st April, 2021 21:23 IST
COMMENTS
WE RECOMMEND