Massive thunderstorm hits Assam
First Published: 6th April, 2018 11:46 IST
A massive thunderstorm hit many districts of Assam on Thursday night, damaging houses and destroying valuable properties. Situation worsened in Mangaldoi with severe power outage due to uprooting of electric
A massive thunderstorm hit many districts of Assam on Thursday night, damaging houses and destroying valuable properties.
Situation worsened in Mangaldoi with severe power outage due to uprooting of electric poles and trees making situations worse for vehicles and passers-by.
The thunderstorm also devastated shops and small businesses in the area. Meanwhile, many houses and farmland were destroyed during the heavy storm Darrang district's Sipajhar.
COMMENTS
WE RECOMMEND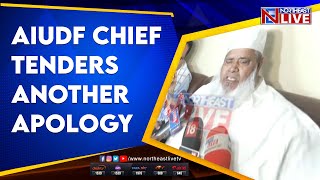 AIUDF Chief tenders another apology
After stoking controversy with his rather sexist remarks on marriage age of Hindu boys and girls, AIUDF chief Badruddin Ajmal has tendered an apology yet again, and termed his remark to be a mere slip of tongue.
07th December 2022