Karnataka assembly drama spills over to region; NPF to stake claim to form government in Nagaland
First Published: 19th May, 2018 14:38 IST
The prolonged political drama in Karnataka over the government formation issue has found its reverberations in Nagaland too as the NPF has now demanded the governor to invite 26 NPF
The prolonged political drama in Karnataka over the government formation issue has found its reverberations in Nagaland too as the NPF has now demanded the governor to invite 26 NPF MLAs to form the government as was done in the case of BJP in Karnataka, which emerged as the single largest party.
Zeliang in a series of tweets mentioned that the NPF will stake claim before the Governor to form the Government being the single largest party in Nagaland and further questioned as to why there should be different laws in different states on the same matter.
He further went on and questioned as to why was the NPF not accorded the same privilege of forming the government and given 15 days time to prove majority in the floor of the House.
COMMENTS
WE RECOMMEND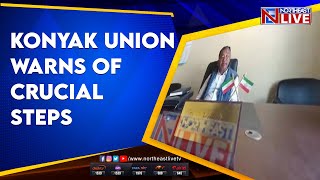 Konyak Union warns of crucial steps
Even after a year, the fight for justice for the victims and their families in the famous Oting incident of Nagaland is still on. President of Konyak Union, Tingthok Konyak said in a statement that the KU and ENPO (Eastern Nagaland People's Organisation) will not give up its quest for justice.
07th December 2022