Himanta Biswa Sarma visits families of CRPF martyrs in Dudhnoi, Sarupeta
Assam Finance Minister and senior BJP leader Himanta Biswa Sarma visited the residences of martyred CRPF jawan Bablu Rabha and Inspector Dilip Kumar Das, who made the supreme sacrifice in
Assam Finance Minister and senior BJP leader Himanta Biswa Sarma visited the residences of martyred CRPF jawan Bablu Rabha and Inspector Dilip Kumar Das, who made the supreme sacrifice in the Maoist attack at Bijapur in Chhatisgarh on April 3rd.
The minister on Saturday morning offered his condolences to the bereaved family members of Bablu Rabha at his residence at Dudhnoi in Golapara district. He paid floral tributes to the martyr and interacted with the family members.
"I paid a visit to Martyr Bablu Rabha home at Dudhnoi in Goalpara, met his family members and offered my condolences. The loss is irreparable yet Sri Rabha's martyrdom in #ChhattisgarhNaxalAttack shall remain a matter of great pride for us forever," Sarma tweeted.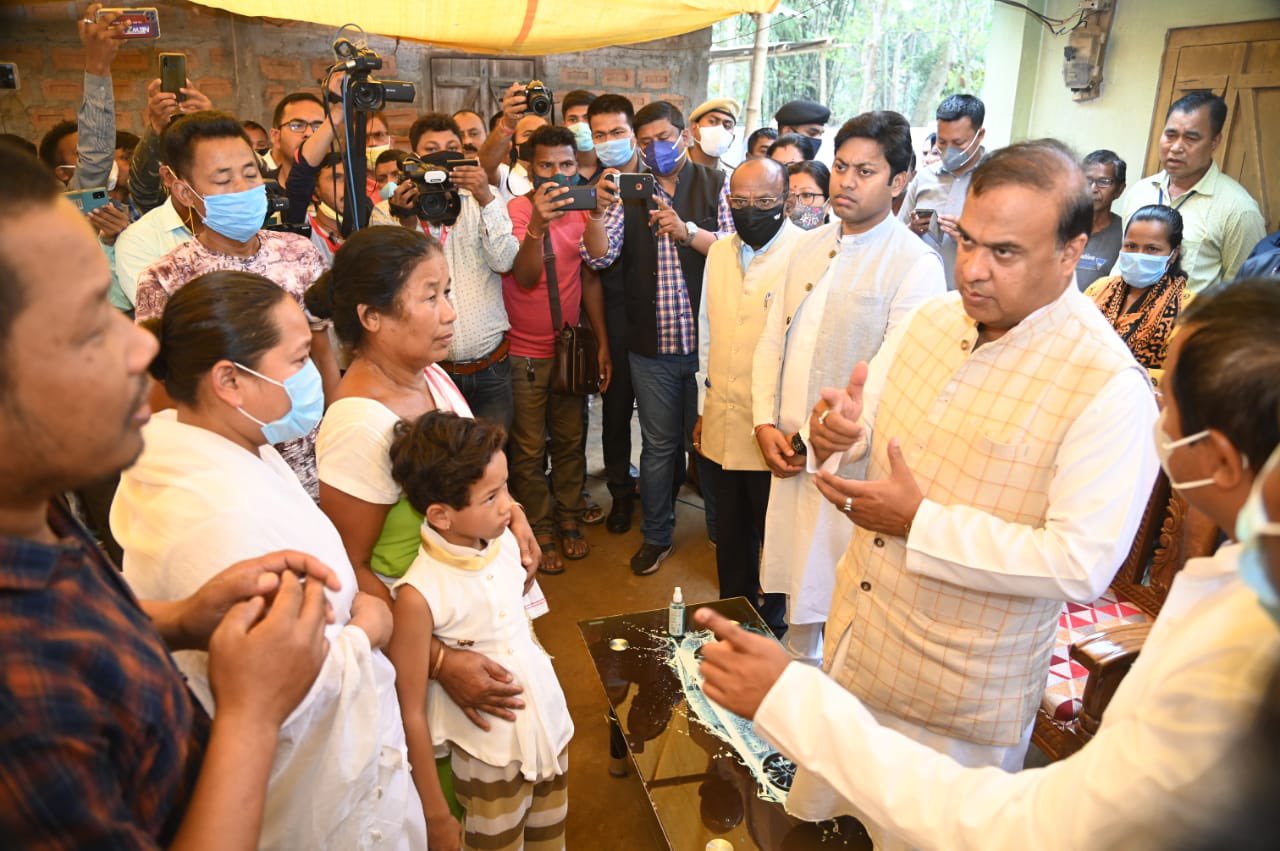 After visiting the house of the martyred CRPF jawan, Sarma also met the family members of martyred CRPF inspector Dilip Kumar Das at Sarupeta in Barpeta district. He also offered his deepest condolences during the visit.
In another tweet Sarma wrote, "Met the family members of Martyr Dilip Kumar Das at their residence in Sarupeta, Bhabanipur LAC along with MP @pallablochandas & BJP VP @PulokGohain. We shall forever remember Martyr Dilip for the indomitable valour he displayed during #ChhattisgarhNaxalAttack. We salute him."
Das lost his life in the Maoist attack on Chhattisgarh's Sukma-Bijapur border on April 3. His body was found in the wee hours of Sunday and was immediately sent to the district hospital in Raipur, where the doctor declared him dead.
It may be mentioned that at least 22 security personnel were killed and 30 others injured in an encounter with Naxals in Chhattisgarh on Saturday. The attack took place in a forest along the border between Bijapur and Sukma districts in Chhattisgarh.
(Visited 2 times, 1 visits today)
First Published: 10th April, 2021 18:21 IST
COMMENTS
WE RECOMMEND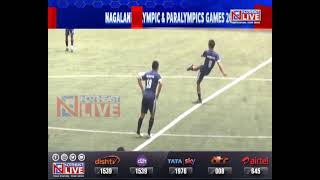 2nd edition of Nagaland Olympic & Paralympics Games 2022 begins today
𝐍𝐚𝐠𝐚𝐥𝐚𝐧𝐝 𝐎𝐥𝐲𝐦𝐩𝐢𝐜 𝐚𝐧𝐝 𝐏𝐚𝐫𝐚𝐥𝐲𝐦𝐩𝐢𝐜𝐬 𝐆𝐚𝐦𝐞𝐬 𝟐𝟎𝟐𝟐 | 𝐍𝐨𝐫𝐭𝐡𝐞𝐚𝐬𝐭 𝐋𝐢𝐯𝐞 | The 2nd edition of Nagaland Olympic and Paralympics Games 2022, "Football event", kick started today at Indira Gandhi stadium, Kohima, organized by Nagaland Olympic Association (NOA). (Visited 5 times, 1 visits today)
17th August 2022