Assam CM Himanta Biswa Sarma bats for implementing Uniform Civil Code in India
#Assam | Assam Chief Minister Himanta Biswa Sarma has called for the implementation of the Uniform Civil Code in the country. CM Sarma said that it is the utmost need
#Assam | Assam Chief Minister Himanta Biswa Sarma has called for the implementation of the Uniform Civil Code in the country. CM Sarma said that it is the utmost need of the hour to implement Uniform Civil Code in the country and that everybody wants the UCC to come. He also said that UCC is extremely important to ensure justice to Muslim women of India. Talking to mediapersons in New Delhi, the Assam Chief Minister said that implementation of the UCC is important for all Muslim women as no Muslim woman wants that her husband brings in three more wives. Here, CM Sarma said that Uniform Civil Code can bring an end to malpractices like triple talaq in this country. 
First Published: 1st May, 2022 14:50 IST
COMMENTS
WE RECOMMEND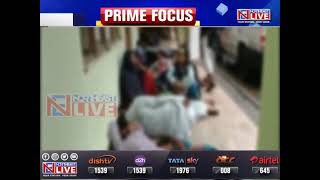 Assam: 26 Illegal Rohingyas arrested in Silchar
𝐑𝐨𝐡𝐢𝐧𝐠𝐲𝐚𝐬 𝐀𝐫𝐫𝐞𝐬𝐭𝐞𝐝 | As many as 26 illegal Rohingyas have been arrested in Silchar. The illegal Rohingyas, comprising of women and children, were arrested by the police after they conducted a raid based on specific intel. The group of illegal Rohingyas were apprehended after they arrived in two vehicles from Guwahati.
29th May 2022