Guwahati youth dies in a swimming pool at Mumbai hotel
First Published: 14th May, 2018 15:44 IST
Guwahati youth, Raul Kaushik dies in a swimming pool at Mumbai hotel while trying to save a friend from drowning. Raul had been undergoing film studies in Mumbai. Raul was the
Guwahati youth, Raul Kaushik dies in a swimming pool at Mumbai hotel while trying to save a friend from drowning.
Raul had been undergoing film studies in Mumbai. Raul was the son of Kaushik Nath, the director of the Guwahati based Prag media group.
The body of Raul Kaushik has been brought back to Guwahati. His last rites are took place at the city's Nabagraha crematorium.
Meanwhile, a mournful atmosphere remains at Raul's residence with the gathering of relatives and friends around the bereaved family.
COMMENTS
WE RECOMMEND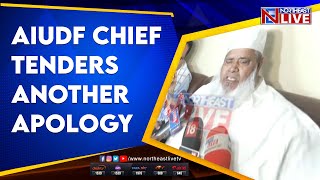 AIUDF Chief tenders another apology
After stoking controversy with his rather sexist remarks on marriage age of Hindu boys and girls, AIUDF chief Badruddin Ajmal has tendered an apology yet again, and termed his remark to be a mere slip of tongue.
07th December 2022