Former IPFT leader Mevar Kumar Jamatia joins Tipra Motha
First Published: 9th November, 2022 18:28 IST
Former IPFT MLA Mevar Kumar Jamatia joined the Tipra Motha in Agartala today, one day after stepping down as IPFT MLA. Jamatia, who has been at odds with IPFT chief
Former IPFT MLA Mevar Kumar Jamatia joined the Tipra Motha in Agartala today, one day after stepping down as IPFT MLA.
Jamatia, who has been at odds with IPFT chief NC Debbarma, has openly criticised his former party.
Meanwhile, addressing media persons today, Jamatia claimed that more than 90% of IPFT organisations had merged with Tipra Motha.
Also Read : Tripura youth assaulted by employer, co-worker on asking pending salary
Jamatia also stated that he joined Tipra Motha to support Royal Scion Pradyot Debbarma's demand for Greater Tipraland.
Jamatia also blasted the IPFT for allegedly failing the tribal people. Meanwhile, Tipra Motha chief Pradyot Debbarma greeted Jamatia as a new member of the party.
On the occasion, Pradyot Debbarma also made a dig at IPFT chief NC Debbarma.
Watch :
COMMENTS
WE RECOMMEND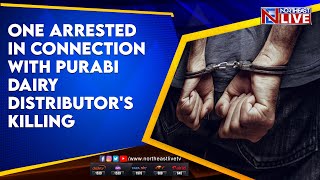 One arrested in connection with Purabi Dairy Distributor's Killing
After almost a fortnight of the shootout in Guwahati's Panjabari area that killed Purabi Dairy Distributor Ranjit Bora, police arrested one person and interrogation is underway. Bora was shot by two bike-borne men when he had reached an ICICI bank branch to deposit Rs 2.5 lakh. The assailants had fled with the money.
06th December 2022