Assam youth joins Kashmiri terrorist organisation
First Published: 9th April, 2018 14:09 IST
A youth from Assam has joined the Hizb-Ul-Mujahideen terrorist group in Jammu and Kashmir ringing alarm bells in security circles in the state. The 39-yr-old youth identified as Kamruddin hails
A youth from Assam has joined the Hizb-Ul-Mujahideen terrorist group in Jammu and Kashmir ringing alarm bells in security circles in the state.
The 39-yr-old youth identified as Kamruddin hails from Jamunamukh in Hojai. The family has been traced to Jamunamukh and the youths mother has identified the photograph of the youth with an automatic weapon which is widely circulated in social media.
The devastated mother in a statement, said he should be shot. Kamruddin is married and has a family in jamunamukh.
COMMENTS
WE RECOMMEND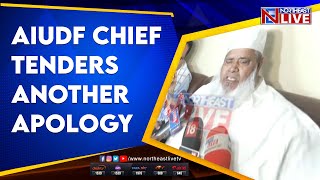 AIUDF Chief tenders another apology
After stoking controversy with his rather sexist remarks on marriage age of Hindu boys and girls, AIUDF chief Badruddin Ajmal has tendered an apology yet again, and termed his remark to be a mere slip of tongue.
07th December 2022