Assam: Over 43 Lakh students to be assessed during Gunotsav 2022
#Assam | Celebrations for the Gunotsav 2022 have begun across Assam from today with an aim to revive the education sector that has been impacted heavily by COVID-19 and thereby
#Assam | Celebrations for the Gunotsav 2022 have begun across Assam from today with an aim to revive the education sector that has been impacted heavily by COVID-19 and thereby contribute to the development of the students. The mega programme will be held in 46 thousand educational institutions wherein a total of 43 lakh 50 thousand 224 students will participate.
First Published: 11th May, 2022 9:17 IST
COMMENTS
WE RECOMMEND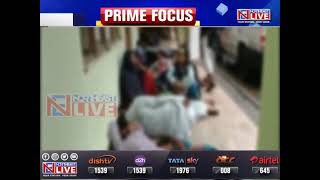 Assam: 26 Illegal Rohingyas arrested in Silchar
𝐑𝐨𝐡𝐢𝐧𝐠𝐲𝐚𝐬 𝐀𝐫𝐫𝐞𝐬𝐭𝐞𝐝 | As many as 26 illegal Rohingyas have been arrested in Silchar. The illegal Rohingyas, comprising of women and children, were arrested by the police after they conducted a raid based on specific intel. The group of illegal Rohingyas were apprehended after they arrived in two vehicles from Guwahati.
29th May 2022