Assam celebrates Rongali Bihu with joy and gusto
Assam is celebrating Goru Bihu today with traditional fervour, a day that marks the beginning of Rongali Bihu. Goru Bihu holds a significant place in the hearts of the farmers
Assam is celebrating Goru Bihu today with traditional fervour, a day that marks the beginning of Rongali Bihu.
Goru Bihu holds a significant place in the hearts of the farmers of the state. As per the tradition, on the first day of the festival, farmers take their cows to the river for a ceremonial bath.
Various kinds of herbs and pulses are applied on the cattle's such as turmeric and decorate them with plant twigs before they are taken out to the river side. Every cattle owner then offer the cows vegetables to eat, wishing their good health.
Despite the state being in the grasp of second wave of Coronavirus, preparations for Bihu festivities are underway in full swing across the state. Assam on April 9, issued standard operating procedures (SOPs) to celebrate Rongali Bihu.
Bihu committees across the state have organised Mukoli Bihu programmes and cultural functions following COVID-19 norms set by the government.
The historic Latasil Bihutoli in Guwahati witnessed enthusiastic participation as hundreds gathered on Wednesday. Last year, the celebrations didn't take place due to the COVID-19 enforced lockdown.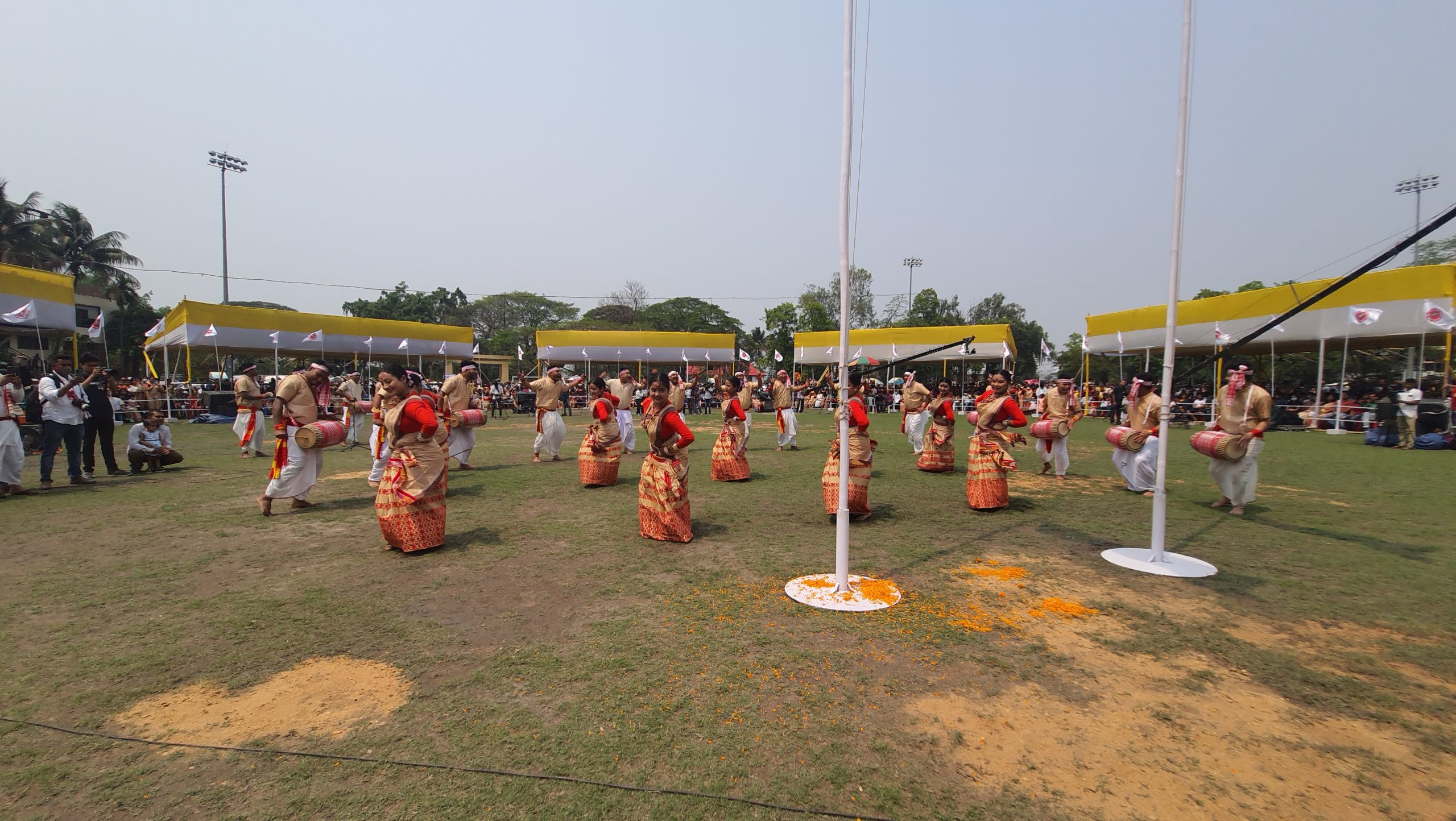 Congress leader and Lok Sabha MP Gaurav Gogoi also joined the crowd and danced to the tune of Bihu song.
"I remember coming here several times with my father," said Gaurav while remembering his late father and former Assam chief minister Tarun Gogoi.
Rongali or Bohag Bihu, the harvest festival of Assam lasts for seven days and are known as Chot Bihu, Goru Bihu, Manuh Bihu, Kutum Bihu, Senehi Bihu, Mela Bihu and Chera Bihu.
(Visited 6 times, 1 visits today)
First Published: 14th April, 2021 16:54 IST
COMMENTS
WE RECOMMEND