Guwahati: GMC to take action against Private Schools and Colleges with unpaid property taxes
The Guwahati Municipal Corporation is gearing up to launch a massive drive against unpaid property tax by private schools and colleges in the city. There are an estimated 600 private
The Guwahati Municipal Corporation is gearing up to launch a massive drive against unpaid property tax by private schools and colleges in the city.
There are an estimated 600 private schools and colleges in the city of Guwahati and many of them have not paid their property taxes, said sources from the GMC.
As per sources, a prominent educational institute in the city has dues to the tune of 64 lakhs to be paid as property tax to the GMC.
 Sources have also informed that a private university, after getting wind of the GMC plan recently cleared nearly 40 lakhs that were due as property tax.
Highly placed GMC sources told Northeast Live that the total due in property tax runs into several crores of rupees.
(Visited 3 times, 1 visits today)
First Published: 7th December, 2021 20:44 IST
COMMENTS
WE RECOMMEND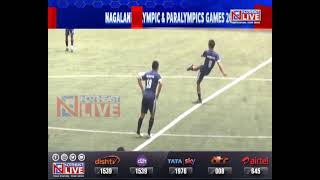 2nd edition of Nagaland Olympic & Paralympics Games 2022 begins today
𝐍𝐚𝐠𝐚𝐥𝐚𝐧𝐝 𝐎𝐥𝐲𝐦𝐩𝐢𝐜 𝐚𝐧𝐝 𝐏𝐚𝐫𝐚𝐥𝐲𝐦𝐩𝐢𝐜𝐬 𝐆𝐚𝐦𝐞𝐬 𝟐𝟎𝟐𝟐 | 𝐍𝐨𝐫𝐭𝐡𝐞𝐚𝐬𝐭 𝐋𝐢𝐯𝐞 | The 2nd edition of Nagaland Olympic and Paralympics Games 2022, "Football event", kick started today at Indira Gandhi stadium, Kohima, organized by Nagaland Olympic Association (NOA). (Visited 5 times, 1 visits today)
17th August 2022