Leopard strays into human habitat
First Published: 17th March, 2018 13:22 IST
Shrinking forest covers have now forced the wild animals to stray into human habitat. In a recent incident, a leopard was caught on CCTV while looking for a prey in
Shrinking forest covers have now forced the wild animals to stray into human habitat.
In a recent incident, a leopard was caught on CCTV while looking for a prey in the Pandunath area of Maligaon in Guwahati. Panic stricken locals disclosed that leopards very often stray into the area preying on livestock and poultry.
COMMENTS
WE RECOMMEND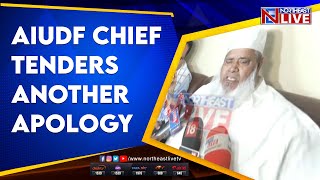 AIUDF Chief tenders another apology
After stoking controversy with his rather sexist remarks on marriage age of Hindu boys and girls, AIUDF chief Badruddin Ajmal has tendered an apology yet again, and termed his remark to be a mere slip of tongue.
07th December 2022