In an effort to contain the spread of Coronavirus in Manipur, the state is going in full swing in getting the population vaccinated against COVID-19.
One such effort was seen on Friday in state capital Imphal when the local authorities organized a mass vaccination programme at the iconic Ima Market. The two-day long vaccination witnessed many of the market's women vendors turning up to take their jabs.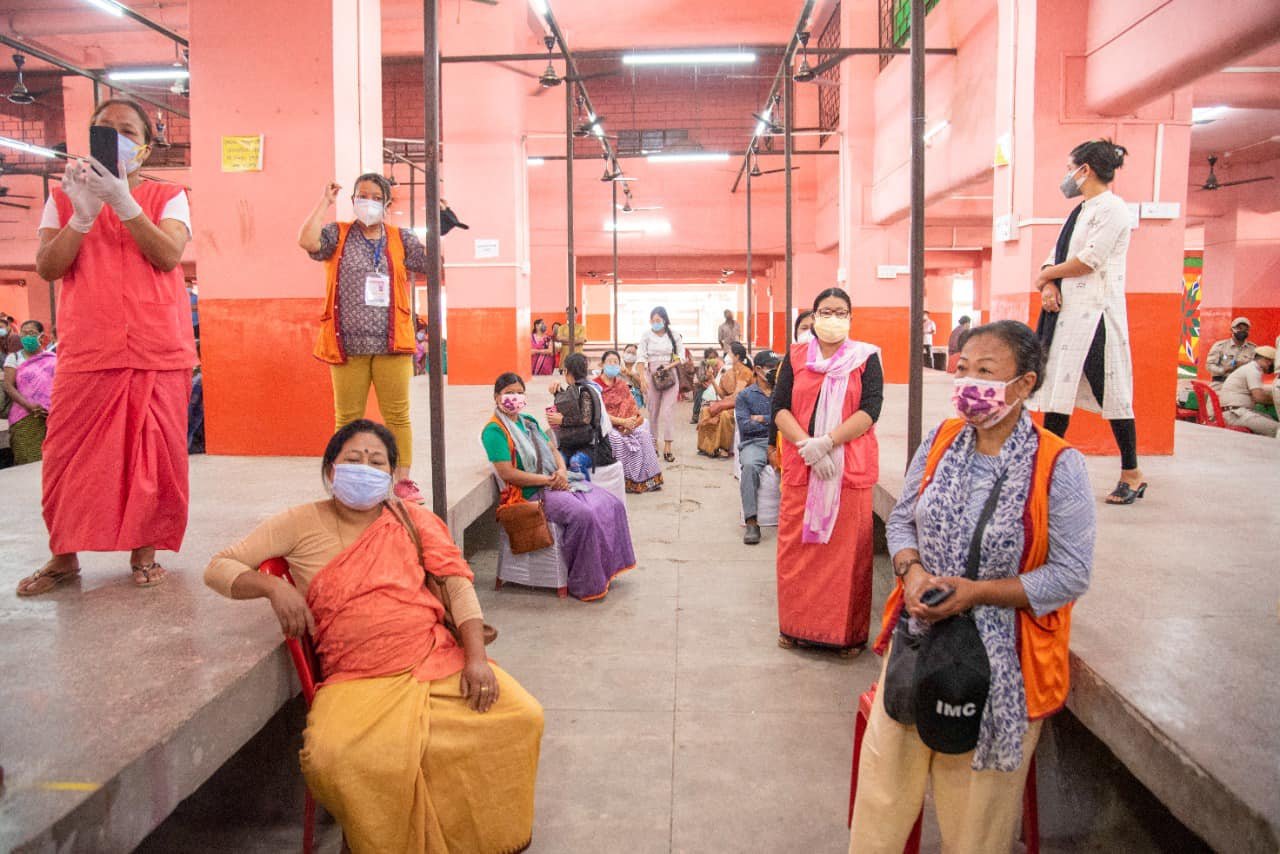 The drive aims to inoculate over 1,000 women vendors who sit in the market. With corona curfew still in force in Imphal and the rest of Manipur, reportedly, once the markets reopen only those who have been vaccinated would be allowed to sit in the markets.
Chief Minister N Biren Singh also visited the Ima Market today and inspected the vaccination camp.
While speaking to the media, Chief Minister Biren Singh said that the state government is coming up with a 100 crore worth relief package for all the daily wage earners in the state, including the women of Ima Market will get a one time payment of Rs 5,000 as Covid compensation.
He further hoped that the Ima market women will take up the responsibility to encourage their family members to get vaccinated at the earliest.
Earlier, an expert team from Centre visited Imphal and took stock of the Covid scenario in the state. The team will submit a report to the Union Health Ministry.