Member of Parliament Rameswar Teli on Thursday took charge as Minister of State (MoS) for Labour and Employment. He represents Dibrugarh in Assam.
Teli, who served as the Union Minister of State for Food Processing and Technology, has also been inducted as Minister of State for Petroleum and Natural Gas. He assumed charge as the Minister of State in the Petroleum ministry.
BJP Rajya Sabha MP from Uttar Pradesh Hardeep Singh Puri took charge as the Union Minister of Petroleum and Natural Gas. Teli, along with Union Minister Dharmendra Pradhan, was present when Puri took charge of the new office.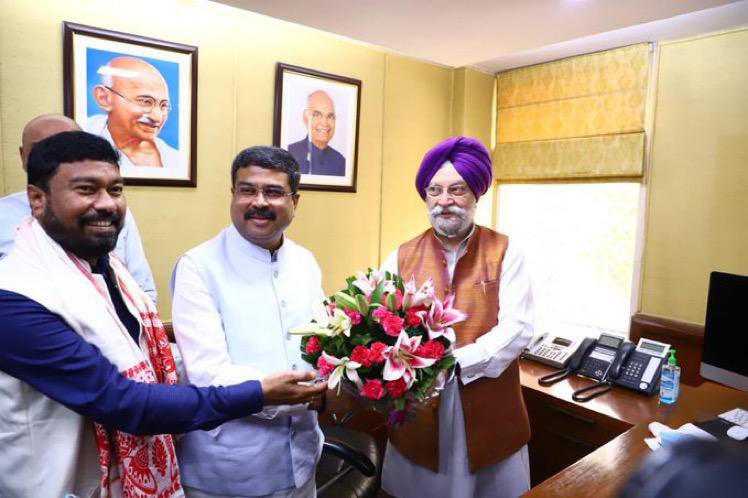 Speaking to Northeast Live, Teli informed that, he was born and brought up in Duliajan which is an oil rich town in Assam. Moreover, being a labourer himself before joining politics, he exuded confidence in performing well in his departments.
Teli also took the opportunity to thank Prime Minister Narendra Modi for his concern and commitment to the Northeast, he added that this is the first time in India's history that five central ministers are from the region.