Assam Forest minister Parimal Suklabaidya on Saturday formally inaugurated the newly notified Dihing Patkai National Park in Dibrugarh district, making it the 7th national park of Assam.
The event was attended by many dignitaries, including Union minister Rameshwar Teli.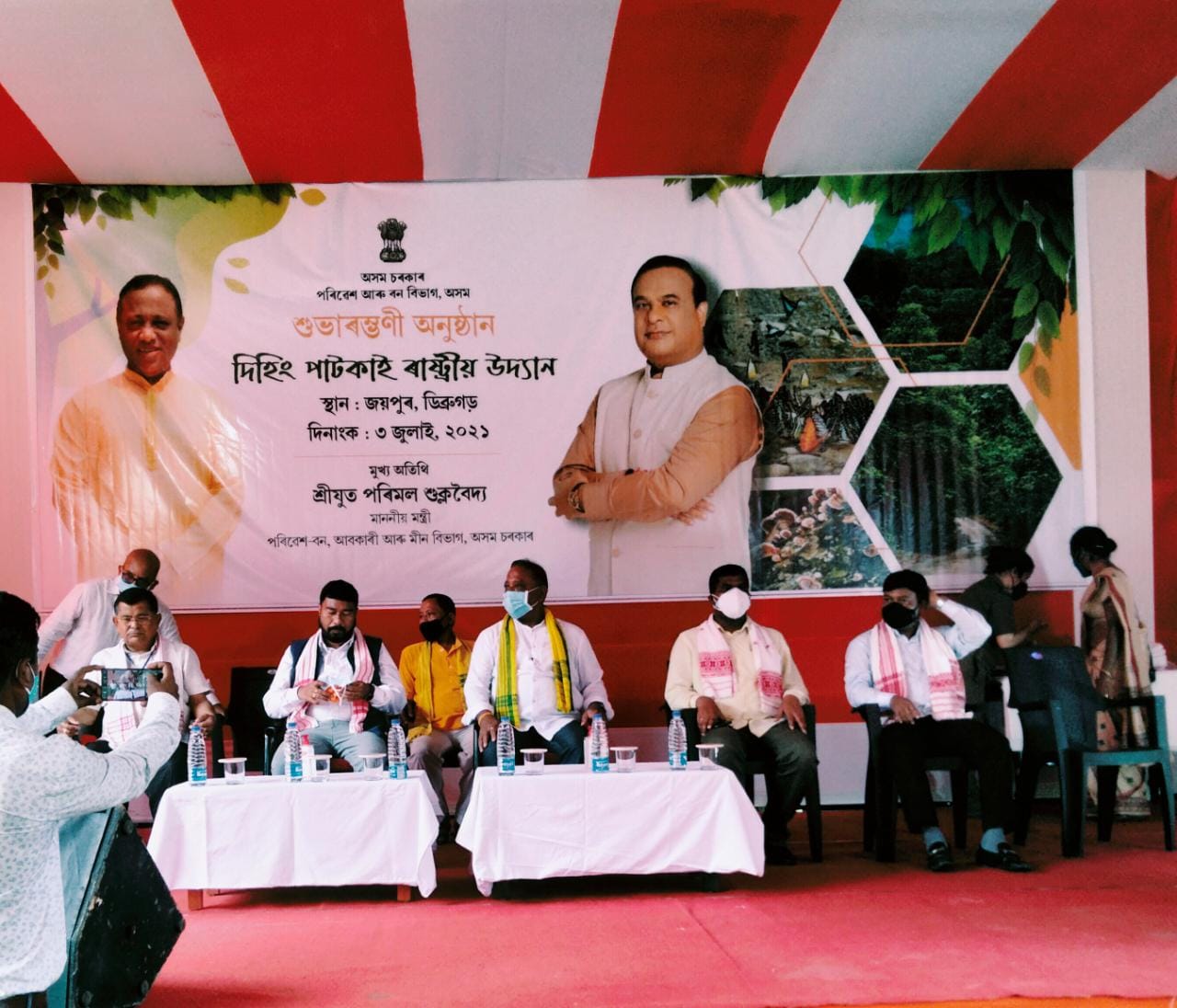 It is a red-letter day for Dibrugarh and Tinsukia districts and the state as a whole that the Dihing Patkai has been created as the seventh National Park, the minister said at a function organised here to mark the occasion.
Chief Minister Himanta Biswa Sarma had declared Dihing Patkai as a National Park on 5th June – the World Environment Day- and the official process was completed with the publication of the notification on June 15.
Two national parks, including Raimona National Park in the Bodoland Territorial Region, have come up within the first month of the second BJP government in the state.
The Dihing Patkai wildlife sanctuary was recently notified as a national park by the state government, days after creating the 422-square km Raimona National Park in western Assam's Kokrajhar district.
The Dihing Patkai forms the largest stretch of lowland rainforests in India and is considered to be a major elephant habitat. It also houses a sizable population of rare animals and birds, like the clouded leopard and the white-winged wood duck.
Till date, 47 mammal species, 47 reptile species and 310 butterfly species have been recorded.
Known all over for its rainforest, the last remaining stretches of Assam Valley Tropical Wet Evergreen Forests, the park is home to elephants, hoolock gibbons, golden cat, clouded leopard and other animals.