In what can be termed as a big boost to Meghalaya's medical oxygen capacity, the state has set up three oxygen plants in Tura, Nongpoh and Jowai districts.
The three oxygen plants have been aimed at providing intensive care treatment to the critically ill COVID-19 patients. The plants will utilise pressure swing adsorption or PSA technology to produce up to 800 litres of oxygen per minute.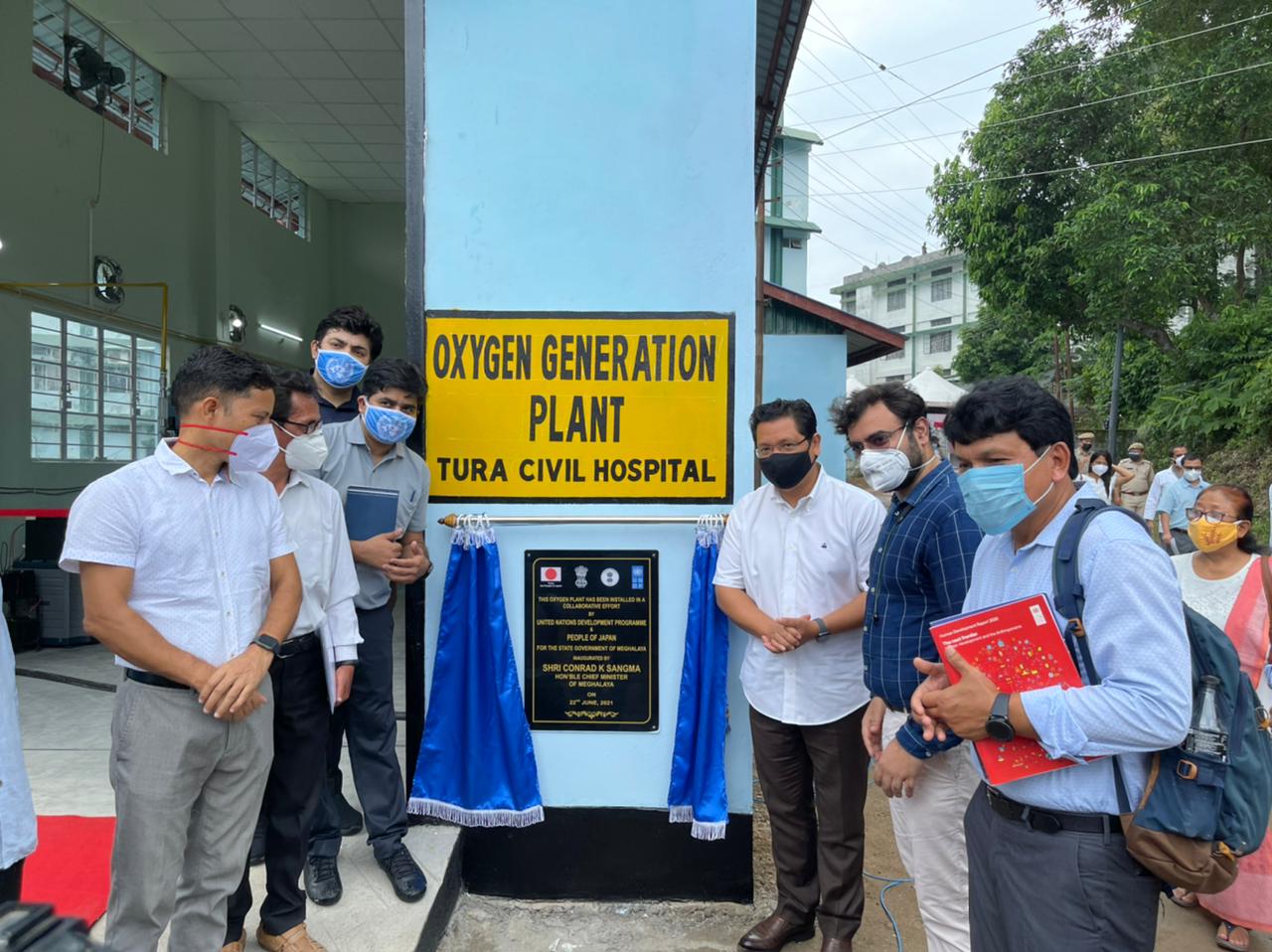 Inaugurating an oxygen plant in Tura today, Chief Minister Conrad Sangma stated, "I would like to thank UNDP, the people of Japan and the Government of Japan for contributing to this crisis management and enabling the state of Meghalaya to fight Covid in a stronger way".
It is worth mentioning that the oxygen plants have been funded by the United Nations Development Program or UNDP and the government of Japan as part of an initiative to provide aid to India.
Assisting India in its battle against COVID-19, eight oxygen generation plants were installed in the Northeastern states of Meghalaya, Nagaland and Tripura with the help of the Japanese government and the United Nations Development Programme (UNDP).
The Japanese embassy in India on Tuesday said the plants have the capacity to serve approximately 1,300 beds.