In a major boost to connectivity in the Northeastern region, Defence Minister Rajnath Singh on Thursday inaugurated the Kimin-Potin road connecting Assam and Arunachal Pradesh.
The double-lane 20 KM road constructed by the Border Roads Organization (BRO) will facilitate the establishment of the proposed industrial belt in Arunachal Pradesh. The road will serve as the main artery for the Lower Subansiri district from Assam.
Dedicating the strategic roads to the nation, the defence minister said any serious disturbance in peace and tranquility in the border areas is bound to have adverse implications.
The strategic roads would not only give a boost to connectivity, but facilitate faster movement of troops along the international border as well, Singh said.
"The capability of the Border Roads Organisation in construction of world-class roads despite challenges in tough and hilly terrain depicts the mantra of 'Aatma Nirbhar Bharat'," the Defence Minister said.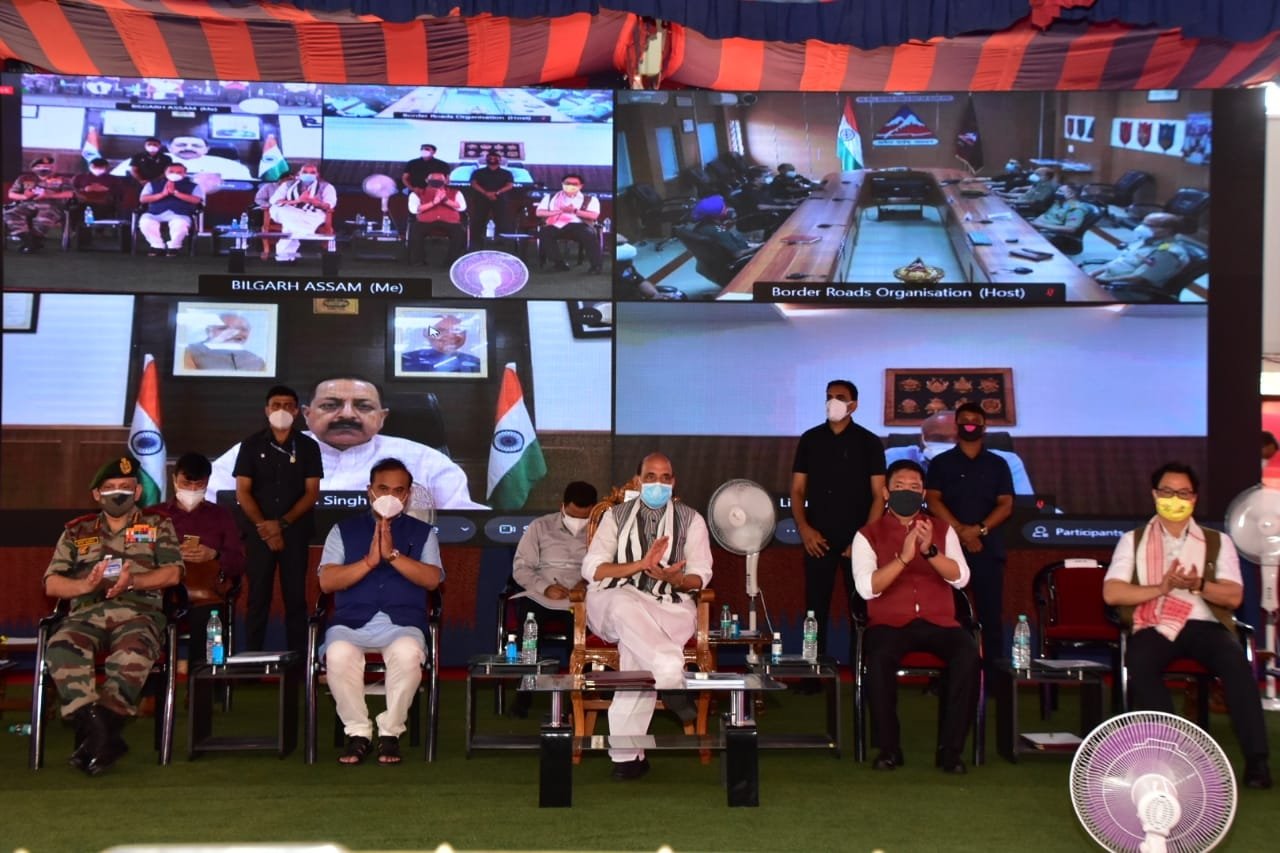 Singh inaugurated dedicated 11 other roads to the nation, in the entire northern and eastern borders. Out of 11 roads, one has been made in Union Territory of Ladakh, one road in Union Territory of Jammu and Kashmir, and nine in Arunachal Pradesh.
Attending the function, Assam Chief Minister Dr Himanta Biswa Sarma thanked prime minister Narendra Modi and defence minister Singh for their onus on the development of northeast.
"The inauguration of Kimin Potin Road along with 11 other roads will help in smooth movements of goods & people in inaccessible areas b/w Assam & Arunanchal Pradesh. It will also lead to all round development of the region as per vision of PM Sri @narendramodi," Sarma said.
The Modi government has made substantial efforts to promote and boost connectivity, education and security in the region.
With Prime Minister Narendra Modi's strategic vision of making Northeast India a gateway to Southeast Asia, the region is experiencing exponential growth in terms of developmental works.
The development of border roads in the Northeast is also crucial given the tensions between India and China.