Manipur chief minister N Biren Singh on Friday inaugurated a 10 KL liquid medical oxygen cryogenic tank at Jawaharlal Nehru Institute of Medical Sciences (JNIMS) in Imphal.
"It gives me immense pleasure to inaugurate the 10KL LMO Cryogenic Tank at JNIMS today. This plant will play a key role in meeting our oxygen demand at this juncture. Under PM @narendramodi Ji's guidance, we have been able to ramp up crucial health infrastructure within record time," the chief minister tweeted.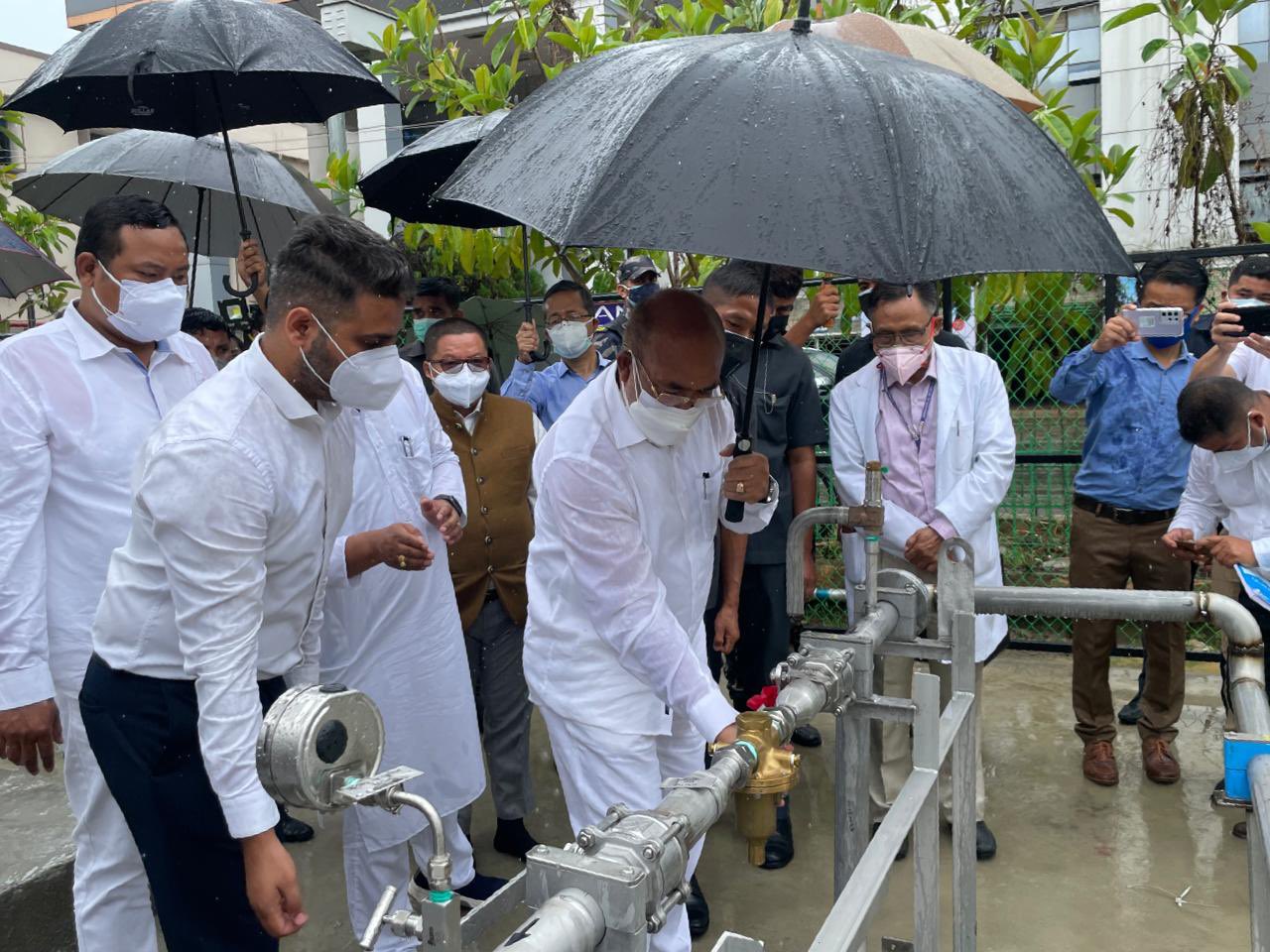 The oxygen tank, which was earlier dispatched from Gujarat, has a storage capacity of about 1,300 D-type oxygen cylinders.
Speaking at the inauguration, Biren Singh said that the government was not sure in the beginning that an oxygen plant of such capacity could be installed within such a short period. However, with joint efforts and collective hard work of all concerned, it has become a reality now and it is like a dream come true at this critical juncture.
The Chief Minister informed that Pressure Swing Adsorption (PSA) oxygen plant in Churachandpur is now operational and a similar plant would also be inaugurated in Thoubal district within a couple of days.
The state government is also planning to set up oxygen plants in each of the hill districts amid a rise in the number of COVID-19 cases.
Additionally, another Cryogenic LMO plant of 20 KL capacity would be installed in Imphal at the earliest to meet the oxygen requirement of patients, Singh said.
Singh also informed that an 80-bed dedicated COVID-19 hospital for children age below 15 years would be opened soon in the state, given the rise in positive cases among children.
At present, Manipur has around 4,000 oxygen cylinders and over 1,000 oxygen concentrators.
Maintaining that the Central government has been providing prompt assistance whenever needed, he observed that the State should be thankful to the Central leaders for it.
Stating that adherence to SoP is the only means to defeat the pandemic, he urged the people to pray for the wellbeing of doctors, nurses, para-medical staff, police and all other frontline warriors.