Assam on Friday reported 80 more COVID-19 deaths in the last 24 hours, pushing the death toll to 2,819.
The State registered 5,436 new cases on Friday. The positivity rate has further dropped to 4.42 percent.
On the other hand, the recovery rate currently stands at 85.47 percent.
Among the fresh cases, 595 cases have been detected in Kamrup-Metro district alone.
Meanwhile, Chief Minister Himanta Biswa Sarma today announced that the Assam government has administered vaccines to over 5 lakh people in Guwahati so far.
Taking to his Twitter, Sarma wrote, "Glad to share that we've vaccinated over 5 lakh people in Guwahati already, which is over 40% of total population of 12,53,938 of Kamrup Metro District. Our teams are working overtime to ensure vaccination for the rest. @nhm_assam"
Earlier in the day, the Chief Minister visited the Sarusajai stadium to take stock of the ongoing work of the 300-bed COVID Intensive Care Unit (ICI) at the sports complex, which will be operational from the first week of June.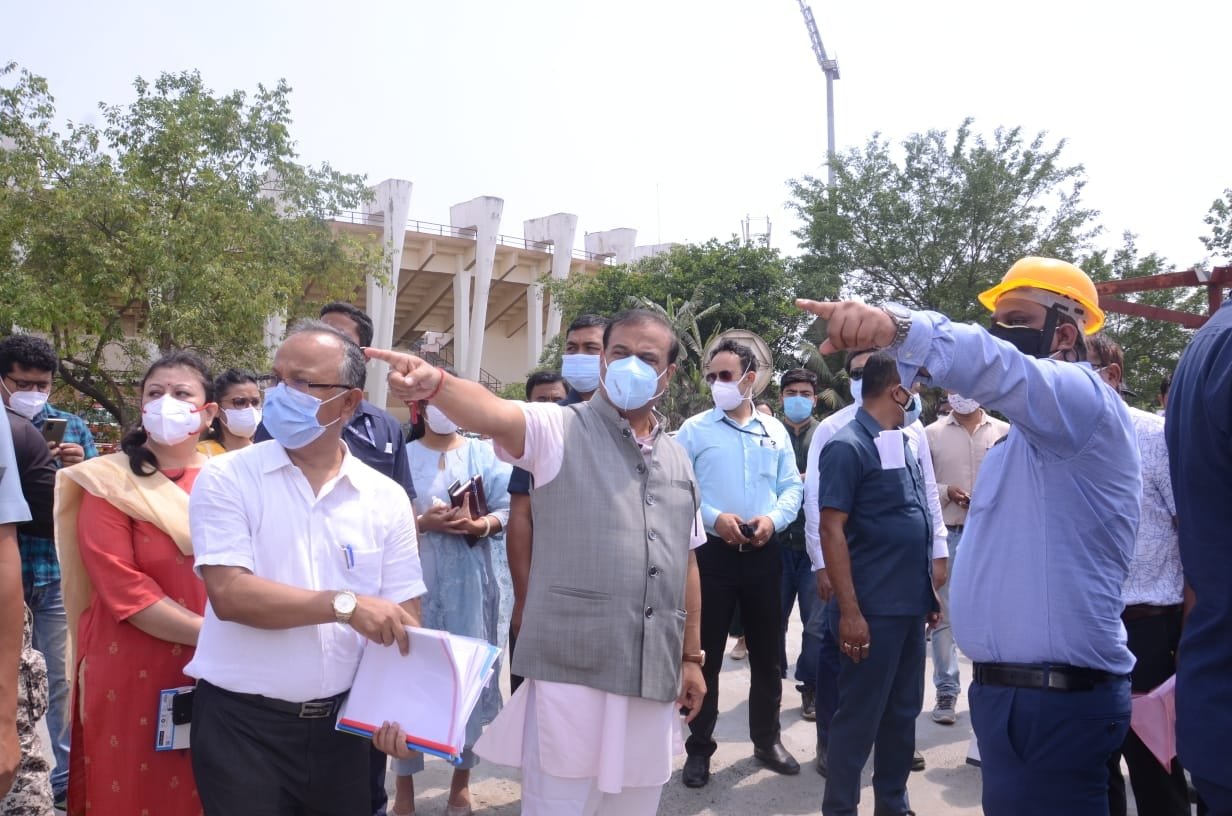 Sarma further expressed his gratitude to the Defence Research and Development Organisation (DRDO) for setting up the Covid facility. This shall massively augment the state government's health infrastructure and capabilities, he added.