Meghalaya Chief Minister Conrad Sangma on Wednesday inspected the proposed buildings to be converted into makeshift Corona Care Centres in three locations of Shillong.
The Corona Care Centres will be equipped with oxygen cylinders and concentrators to cater to the needs of covid patients.
The Basic Training Centre located at Malki has a capacity of minimum 100 beds. The main building and women's building of the Industrial Training Institute at Rynjah will be converted into a Covid Centre to handle male and female patients separately. The buildings have a combined capacity of around 45 beds. The District Commerce and Industries Centre at Nongrim Hills can accommodate around 60 beds.
All the three locations have the capacity for expansion to accommodate more beds in the future.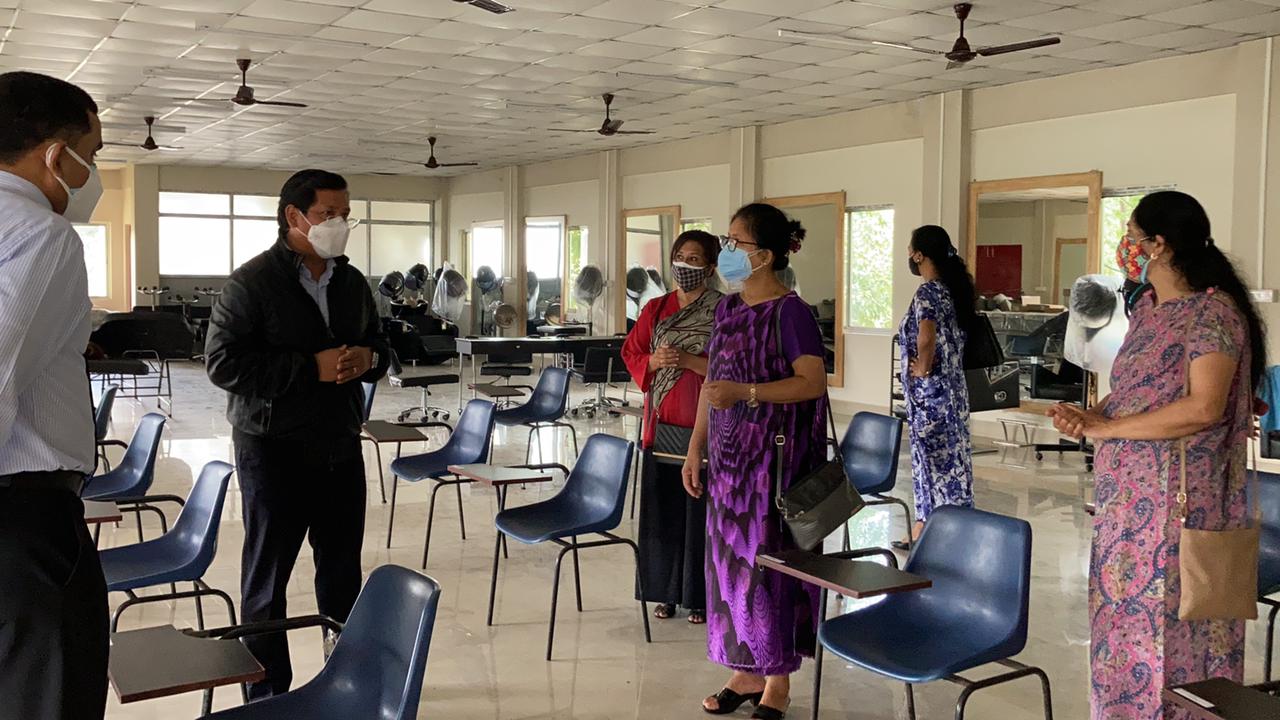 The Chief Minister has instructed officials to take immediate steps to handle the necessary infrastructure and manpower needs in the facilities.
Earlier in the day, the Chief Minister held a meeting with Deputy Commissioners via video conference. In the meeting, CM Sangma instructed officials to intensify vaccination efforts by selecting vulnerable locations and adopting a saturation strategy. Officials have also been advised to take on mobilisation at the grassroot level by involving members of the community especially in vulnerable locations.
Stating that vaccination is the main strategy in the fight against Covid the Chief Minister also instructed officials to take a target based and focused approach and to intensify monitoring in every district.