Assam Chief Minister Himanta Biswa Sarma on Tuesday visited the Assam-West Bengal border at Srirampur.
The Chief Minister took stock of the Covid checking and testing at the border outposts. He inspected the Covid testing labs and interacted with the health personnel at one of the border testing booths.
State health minister Keshav Mahanta and BTR chief Pramod Boro also accompanied CM Sarma during this visit.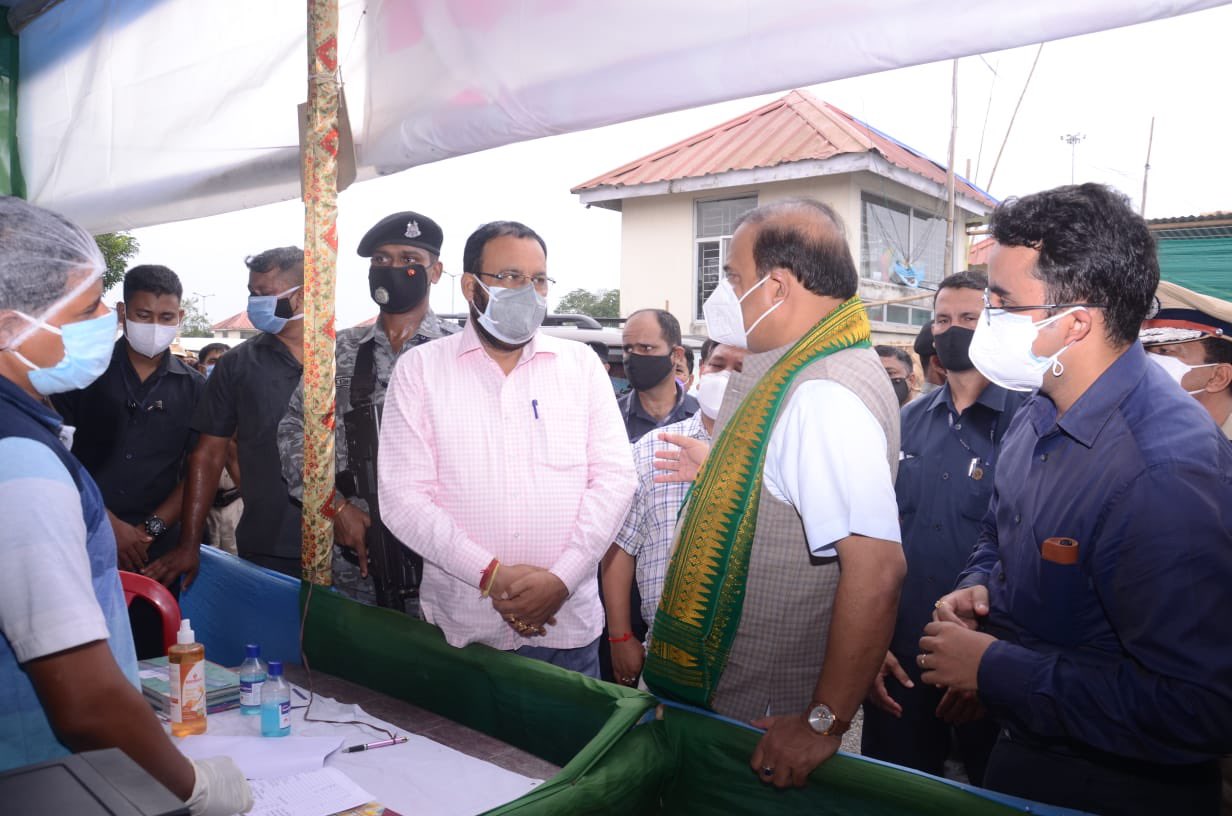 "Screening has been at core of our #COVID19 management strategy. Over time, our teams have constantly expanded the facilities for wider net. At Srirampur, on Bengal border, I visited screening centre along with Health Min @keshab_mahanta & CEM, BTC Pramod Boro," Sarma said in a tweet.
The chief minister also reviewed the data of incoming vehicles at Srirampur inter-state check point and directed the district administration to ensure COVID-19 testing and strict isolation of positive cases.
Earlier in the day, Sarma performed yoga at the state BJP headquarters in Guwahati. He was joined by former CM Sarbananda Sonowal, state party president Ranjeet Kumar Dass and minister Parimal Suklabaidya.
Taking to Twitter, Sarma wrote, "Being a treasured part of our rich heritage, #yoga ensures peace, health and happiness. This morning, at @BJP4Assam HQ, launched an online Yoga session for party colleagues and joined it along with former CM Sri @sarbanandsonwal & State BJP president @RanjeetkrDass. Feel relaxed."