The Election Commission of India (ECI) on Saturday relaxed its 48-hour campaigning ban on senior BJP leader and Assam finance minister Dr. Himanta Biswa Sarma to 24 hours.
Following the relaxation, Sarma will take part in a campaign today for West Gauhati AGP candidate Ramendra Narayan Kalita.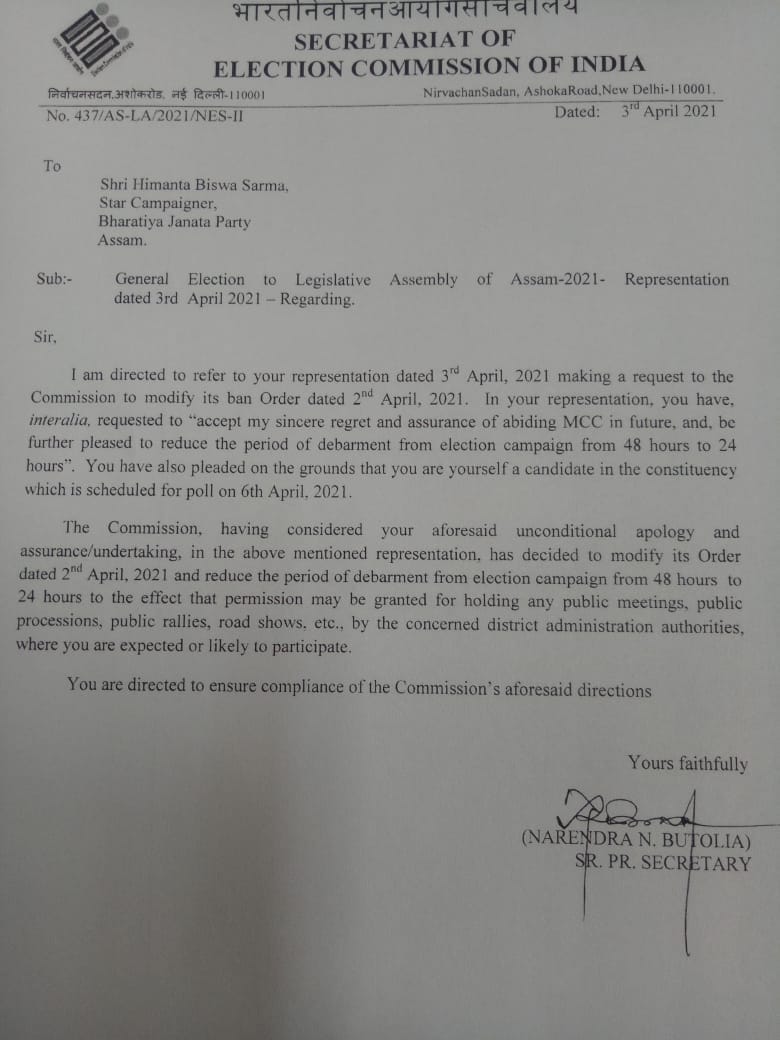 "Join us in our Road Show today evening from Sonaram field to Lal Ganesh which will cover 6 km distance in support of Sri Ramendra Narayan Kalita, Our candidate from west Guwahati Constituency" Dr. Sarma tweeted.