Assam Chief Minister Sarbananda Sonowal cast his vote at Polling Station No. 161 under Dibrugarh Legislative Assembly constituency, in the first phase of Assembly elections on Saturday.
The incumbent Chief Minister is contesting from the Majuli constituency.
"We will get more than 100 seats," said the Chief Minister after exercising his franchisee.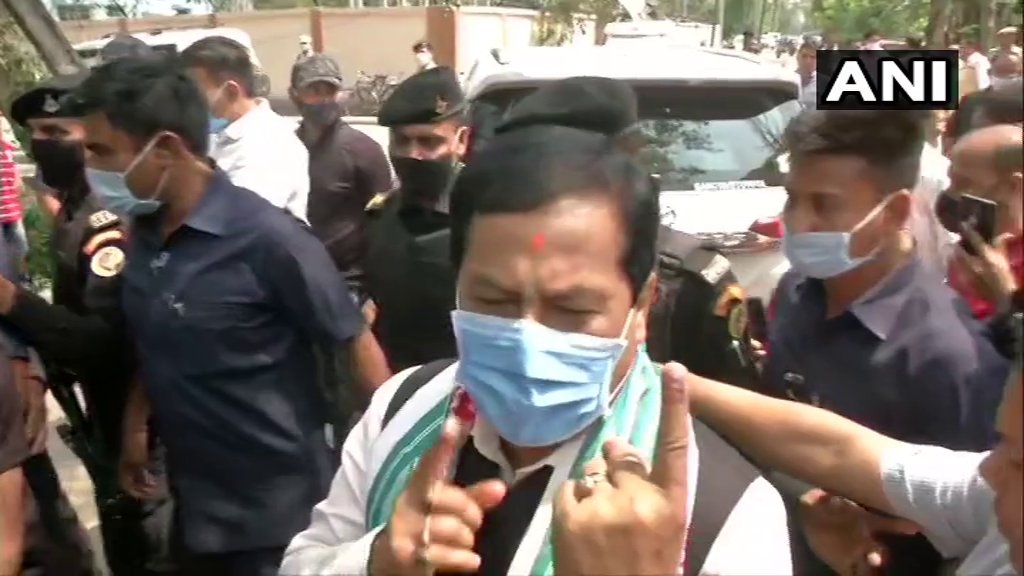 Before arriving at the polling station, Sonowal also offered prayers at the Boga Baba Mazaar in Dibrugarh.
"I prayed for peace for all and victory for Bharatiya Janata Party," said Sonowal.
In the first phase, polling is underway in 47 seats out of the total 126 seats in the Assam Assembly polls.
READ MORE:
Voter turnout recorded at 10.14% in initial hours of voting for Assam assembly polls