The polling for 47 seats in the first phase of the Assam Assembly polls has ended. 72.73% voter turnout has been recorded till 6 pm.
Among the constituencies in Assam, Rupohihat recorded the highest voter turnout with 83 percent till 5:30 pm.
Voting for 47 seats across 12 districts in the first phase of the assembly elections began at 7 am with long queues of voters waiting to cast their votes. People were also seen maintaining social distancing at the polling centre.
At the polling centres, voters were provided masks, gloves and hand sanitisers amid the COVID-19 pandemic.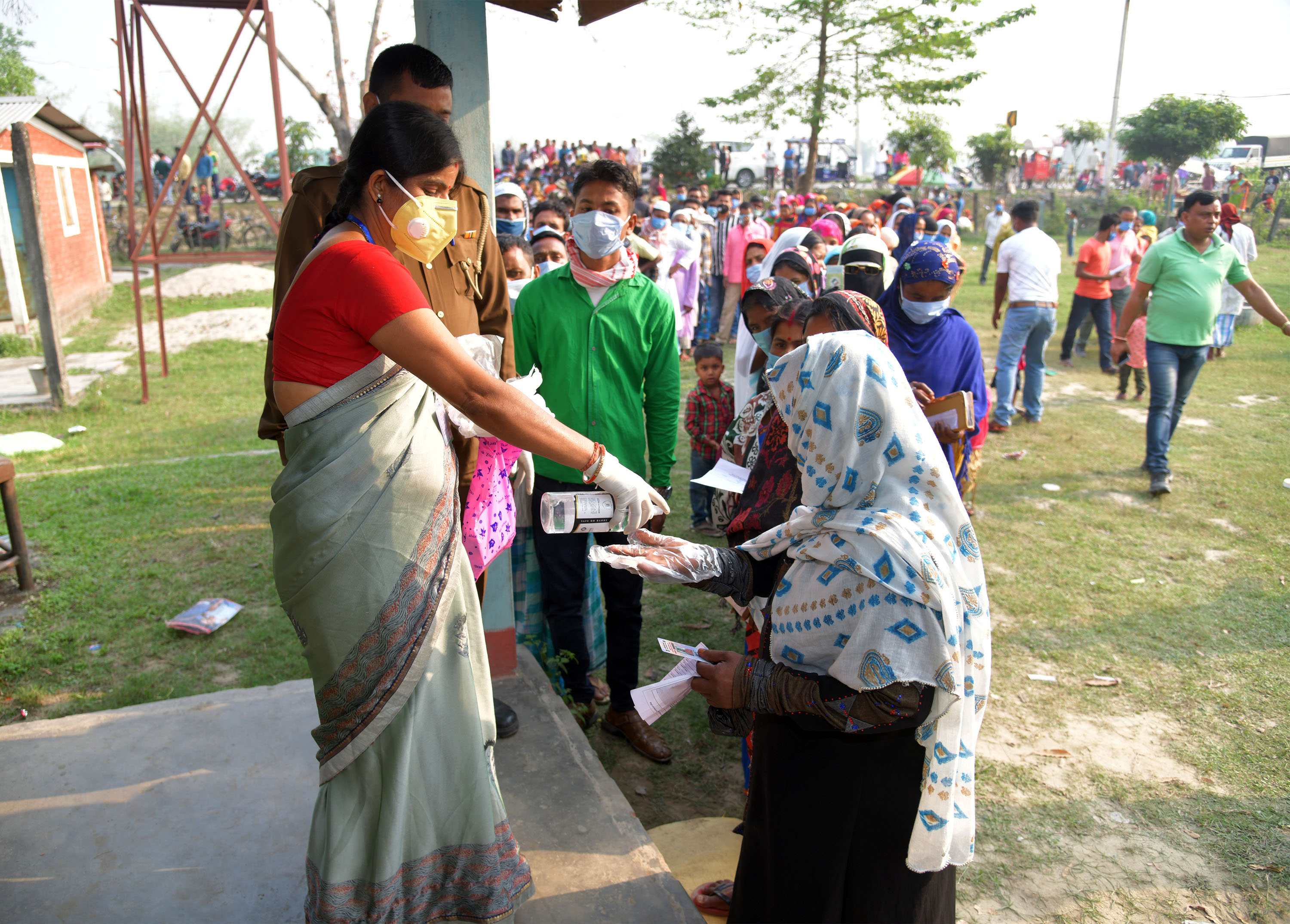 Even as the overall poll situation was peaceful in the state, a poll official has been arrested from the Medongiya poll booth in Lahowal, for allegedly threatening voters and presiding officer with a pistol. As per reports, the poll official was in a drunken state.
Assam Assembly elections Phase 1 voting: 71.62 percent polling till 5 PM
A total of 264 candidates are in the fray for 47 seats — 42 seats from 11 districts of Upper Assam and northern Assam region and five seats from central Assam's Nagaon district.
Polling for the next two phases will be held on April 1 and April 6. The counting of votes will take place on May 2.
In the 2016 Assembly polls in Assam held in two phases, 70 percent turnout was recorded in the first phase and 78.09 percent voter polling percentage in the second phase.
Meanwhile, the BJP is gearing up for the second phase of polling. NEDA convener and Assam Finance Minister Himanta Biswa Sarma addressed a mega rally in Silchar drumming up support for party candidate Dipayan Chakraborty.
Talking exclusively to Northeast Live, Sarma lashed out at AIUDF chief Badruddin Ajmal stating that the latter was blind to BJP's developmental works.