On January 21, 1972, the northeastern states of Meghalaya, Manipur and Tripura were granted full statehood by the government of India under the North Eastern Region (Re-Organisation) Act, 1971.
To mark the special day, the three northeastern states on Thursday celebrated Statehood Day in their own unique ways.
In Meghalaya, the 49th Statehood Day celebrations took place at the U Soso Tham Auditorium, Shillong. Interestingly, Meghalaya, which was part of Assam, received its full statehood on this day in 1972.
Chief Minister, Conrad K Sangma attended the programme as the chief guest while Power Minister, James PK Sangma attended the programme as the guest of honour. Chief Minister Conrad Sangma addressed the event and greeted the people on the occasion.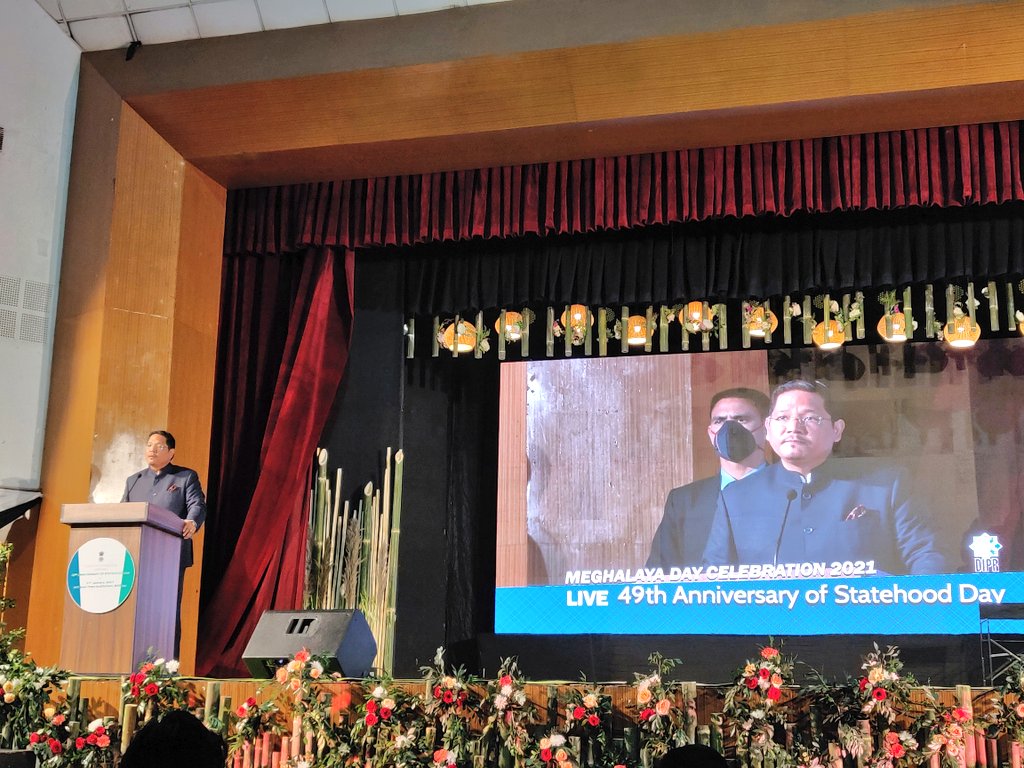 Addressing the gathering, Chief Minister Sangma acknowledged the sacrifice and valour of the leaders, including Captain Williamson Sangma, and JJM Nicholas Roy among others, who significantly contributed in the shaping the state.
Sangma further highlighted the importance of infrastructure in the state and said that the myriad of developmental schemes would usher in an era of development across all sectors in Meghalaya.
He also spoke on the importance of tourism and informed that the Meghalaya government is planning to bring in more avenues by the next financial year to enhance the state's tourism.
Likewise, in Manipur, the 49th statehood day celebrations were held at the first Manipur Rifles Battalion Parade Ground in Imphal.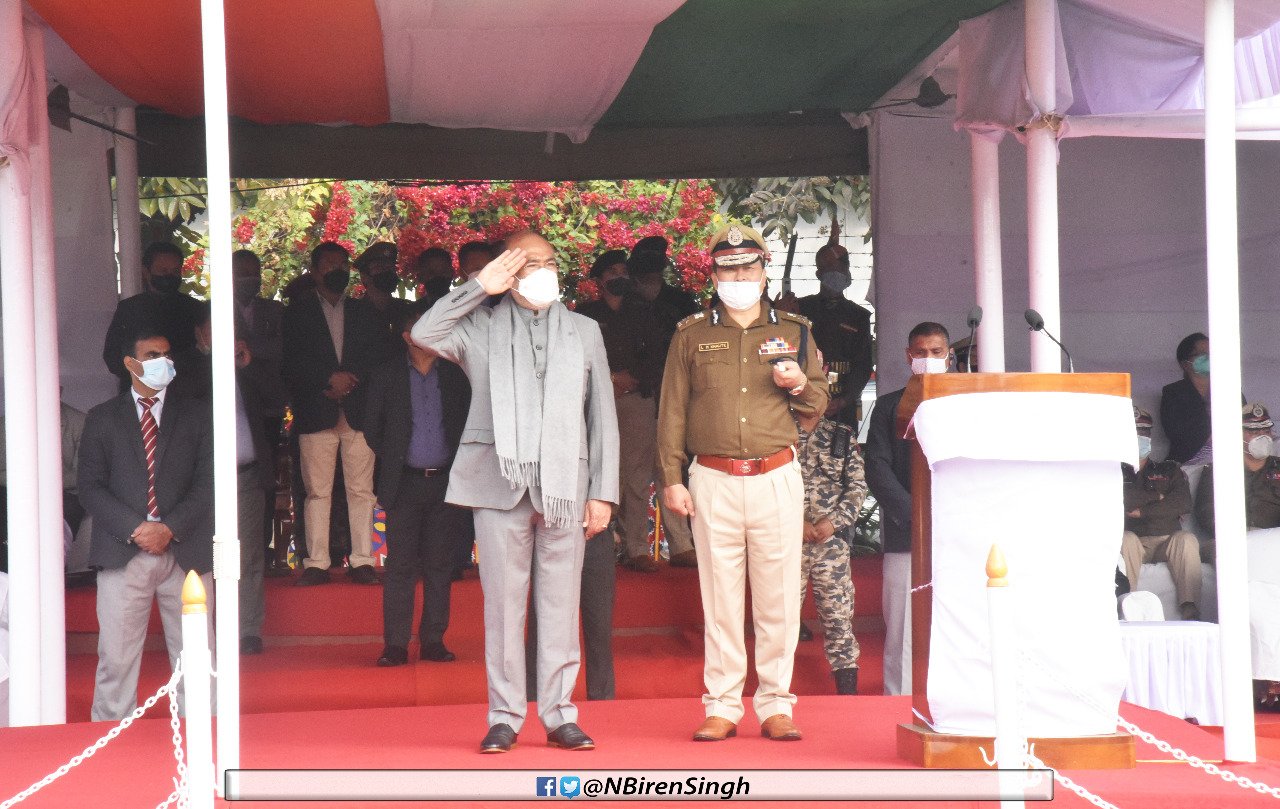 Speaking on the occasion, Manipur Chief Minister, N Biren Singh extended his greetings to the people and urged them to work together for peaceful co-existence, progress and prosperity of the state. Biren Singh also said Manipur has become a state with much attention due to its development, peace and beauty.
Whereas in Tripura, Chief Minister Biplab Kumar Deb launched the Sadbhavana Yatra 2021 to mark the 49th statehood day in the state. The event was organised by the State Youth Development Center and NIFA Tripura state branch.
Deputy Chief Minister Jishnu Debbarma and tribal welfare minister Mevar Kumar Jamatia were also present at the event. Chief Minister Biplab Deb could also be seen joining a group of young talents during the statehood day celebrations.
The Chief Minister also extended his greetings on the special day.
Meanwhile, Prime Minister Narendra Modi also lauded the people of Manipur, Meghalaya and Tripura and acknowledged their contributions to national development as he congratulated them on their Statehood Day.
Taking to Twitter, Prime Minister Modi said, "On their Statehood Day, greetings to my sisters and brothers of Meghalaya. This state is known for its remarkable kindness and spirit of brotherhood. Youngsters from Meghalaya are creative and enterprising. May the state keep scaling new heights of progress in the times to come."