The 4th edition of the Cherry Blossom Festival, Mao in Manipur was virtually inaugurated by Chief Minister N Biren Singh on Saturday, due to the pandemic.
The virtual inauguration was held at the Chief Minister's secretariat in presence of State Tourism minister O Lukhoi Singh, Chairman, Tourism, Ashab Uddin, Commissioner, Tourism, Devesh Deval, Regional Director, ICCR Shillong, Manish Singh and Director of Tourism W Ibohal Singh.
"Virtual Cherry Blossom Festival, Mao, Senapati Dist inaugurated via VC from my office today. The Festival featured the picturesque landscape of Mao adorned with beautiful cherry trees laden with blooming flowers which have traditionally attracted visitors from across the world," Biren Singh tweeted.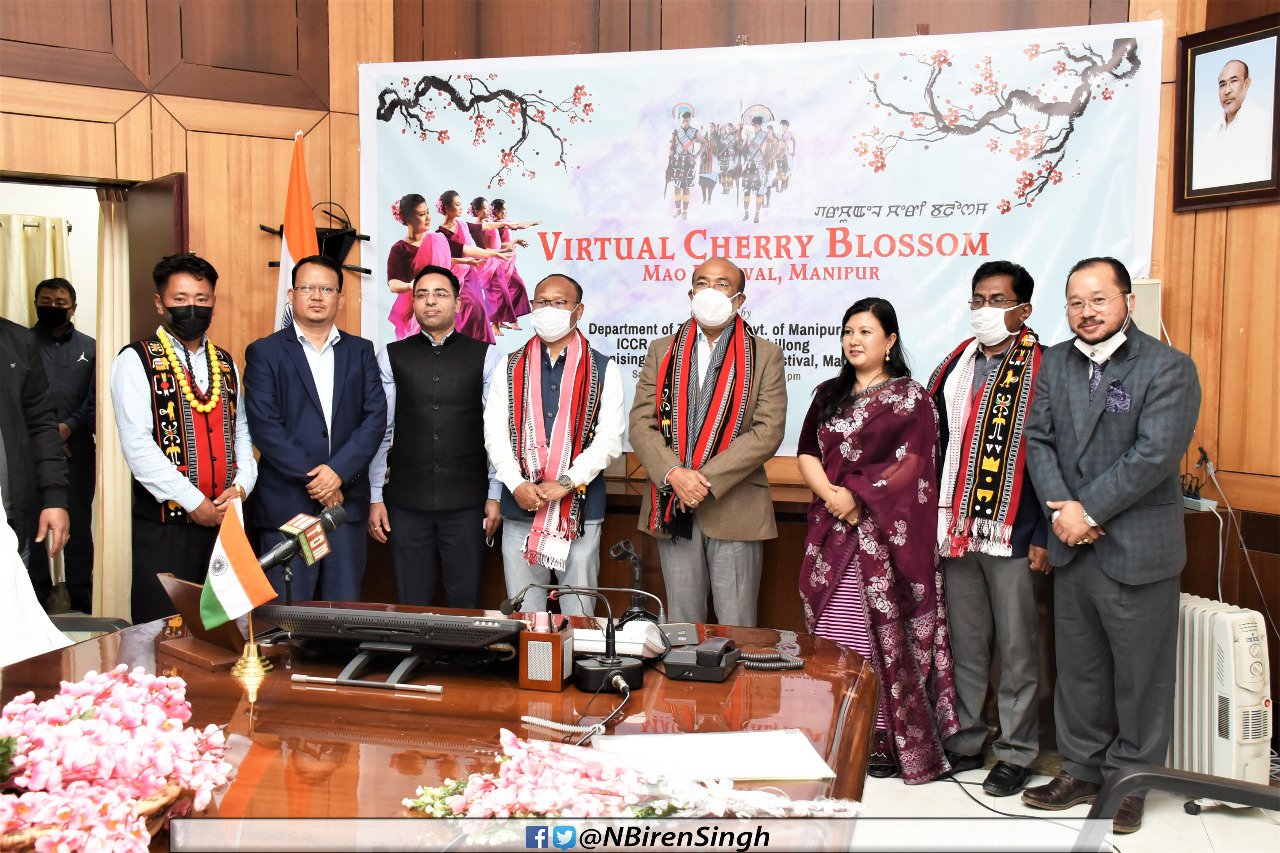 Manipur has been celebrating the festival every year since 2017. However this year, the authority decided to scale down the festival due to the COVID-19 pandemic.
The festival which featured the picturesque landscape of Mao town adorned with beautiful Cherry Blossom flowers was streamed live from 2 pm on various social media platforms.
The Mao area of Senapati district in Manipur is known for Cherry Blossom, a plant which is popularly known as Sakura in Japan.