Union Minister of Youth Affairs and Sports Kiren Rijiju on Monday inaugurated the Assam Rifles Public School as a Khelo India Sports School in Laitkor, Shillong.
Rijiju also unveiled the synthetic football ground at SAI training centre at NEHU campus Shillong. 100 students, 50 boys and an equal number of girls will be selected by the Sports Authority of India for enrolment in the ARPS sports school. The selected students will be coached and trained by the SAI personnel.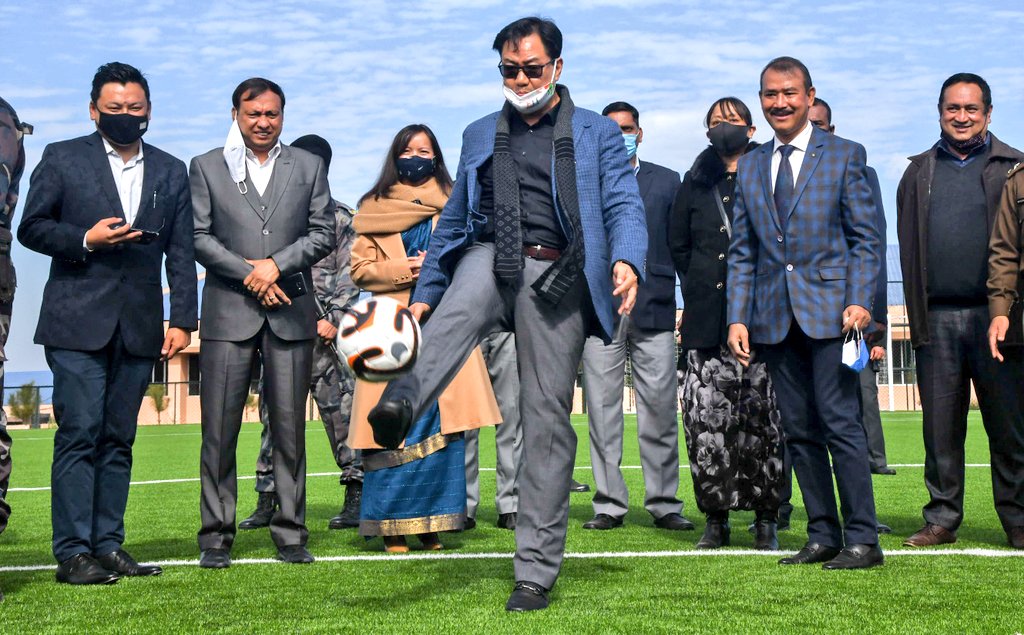 The inauguration follows the key memorandum signed between the SAI and the ARPS.
The ARPS has been restructured as a residential sports school under the Khelo India Project – a national programme for the development of sports. As per the memorandum, all expenditure on academics and training of the students will be sponsored by SAI.
While addressing the gathering during the event, the union sports minister said that the beginning of the sports school in the region is nothing short of a historic moment. He highlighted that one of the primary factors in the sports arena is the availability of proper space for players to practice and that stadiums are secondary.
Further stressing on the need to produce talents and medal winners from within the country, Rijiju said that India with its manpower should produce quality coaches and support staff, to begin with. The MOS, Sports said that the country does not create talents and there are isolated cases when one or two talents are found who receives good coaching. Rijiju observed that ARPS Sports would be a foundation to produce champions and medal winners.
The Union minister also said that initiatives like Khelo India have become a brand which has given rise to sports environment across the country.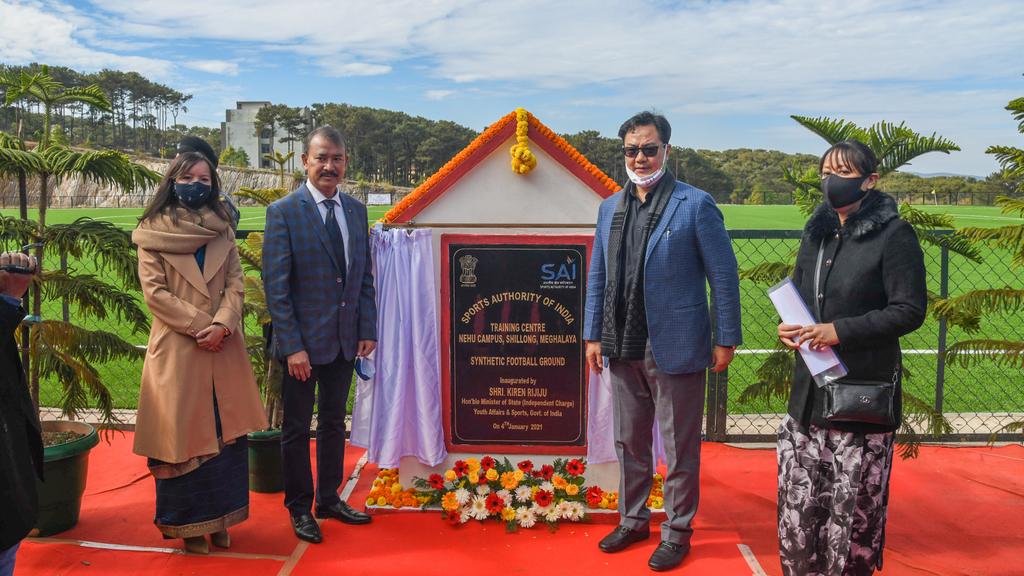 Rijiju stated that the Centre is considering making Shillong as a high altitude training centre for athletes in India. He added that Meghalaya would also be hosting the upcoming national games in a couple of years, the time of which will be decided soon in coordination with the state government. The ultimate goal for India, as Rijiju says, is to win Olympic gold.
At present, 9 Sports Schools have been approved across the country, out of which five are managed by Defence and Para-military forces. In the North-East region, Assam Rifles Public School is the first Sports School announced under the Khelo India scheme.