In what has been a topsy-turvy year with Coronavirus restrictions and lockdown, a group of veteran riders from Guwahati have managed to get through the 2020 race season and down to the wire with the Friendly Motocross Match 2020 held at North Guwahati on Sunday.
Held at a motocross track in Guwahati, the race witnessed over 20 riders from different parts of Assam and Meghalaya. Veteran riders Amarjit Singh and Diganta Hazarika and their team managed the entire event.
The races were divided into three classes – Scooter Class, Motorcycle Class, and Open Class.
In the Expert Motorcycle Class, Manjit Rajbongshi of North Guwahati bagged the first prize and Amit Chetri of Guwahati won the second prize and Hansraj Saikia of Nagaon won the third prize.
In Novice Motorcycle Class, Kaustav Kalita of Guwahati won the first prize and Indrajit Kalita of Guwahati won the second prize.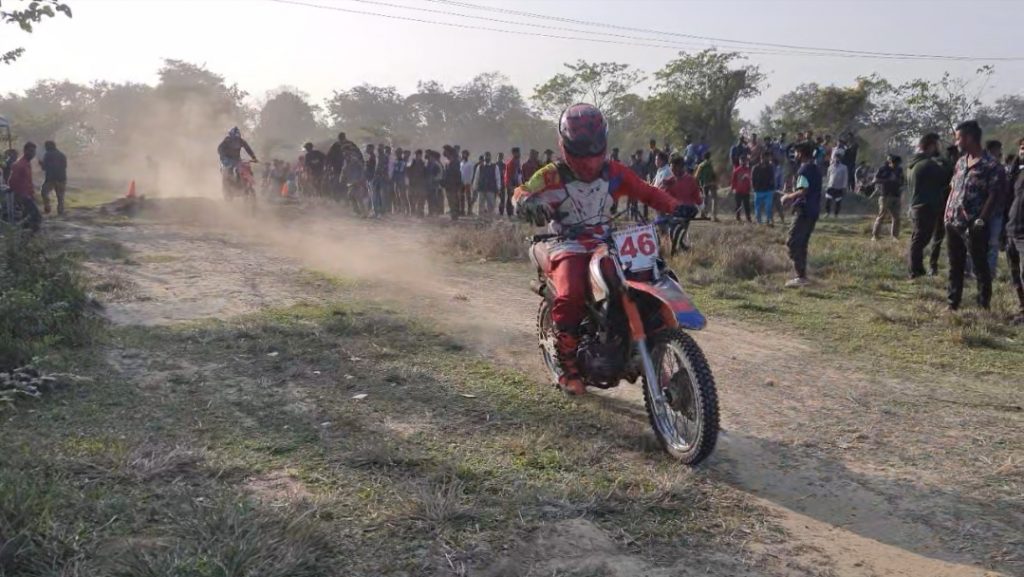 In the Open Class where riders from other states also participated, Banteilang Jrywa from Meghalaya bagged the first prize and Amit Chetri of Guwahati won the second prize.
In Scooty Class, Indrajit Kalita of Ulubari bagged the first prize, Pankaj Boro and Rohit Jain of Guwahati won the second and third prizes respectively.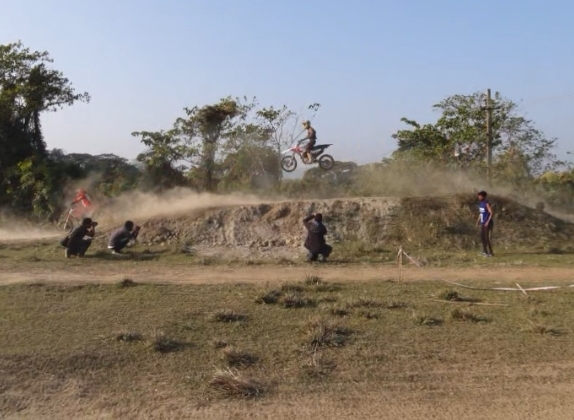 "All the events of 2020 were canceled due to the COVID-19 pandemic. Every Sunday, the riders practice on this track. So, we planned to organize a friendly match among the riders," said Diganta Hazarika, a veteran racer and member of the organizing team.
About his Motocross career, Hazarika said, "I started racing from 1992 but I have been associated with Motocross since 1988, and since then I am helping all the organizers to conduct the Motocross races in Assam."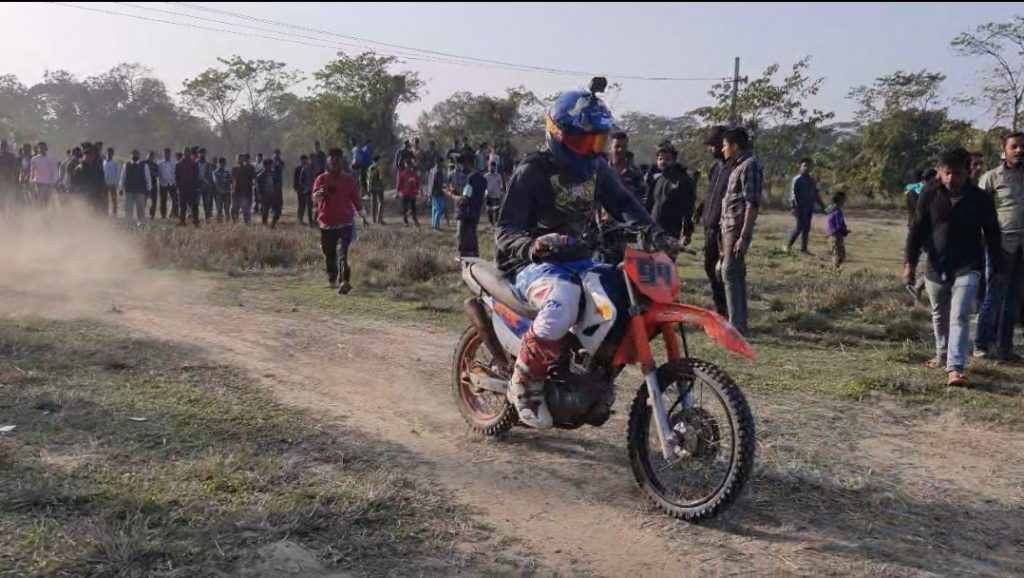 Talking about the 550m track, Hazarika said that it is a technical track with 8-10 jumps, a tabletop, whoops and berms, two double jumps, one triple jump, three bumps, one single jump. All the veteran riders, motocross racers, and supporters of the sport prepared the supercross track jointly by the rider's contribution.
"I participated in Scooty Class and Motorcycle Novice Class. Overall, it was a nice experience participating in this friendly match," said Indrajit Kalita, a participant.
"This sport is being loved by the youngsters and instead of riding roughly in the city streets, one can showcase their talent in the track following all safety norms like wearing helmets, racing shoes, chest guards, jackets and gloves. This sport also provides a platform for the participants to represent their state in National and International level events. Riders from Assam, Meghalaya, and other Northeastern states have participated in various national level events in places like Pune, Delhi, Bangalore, etc. Also, Northeast riders are among the top riders in India," added Kalita.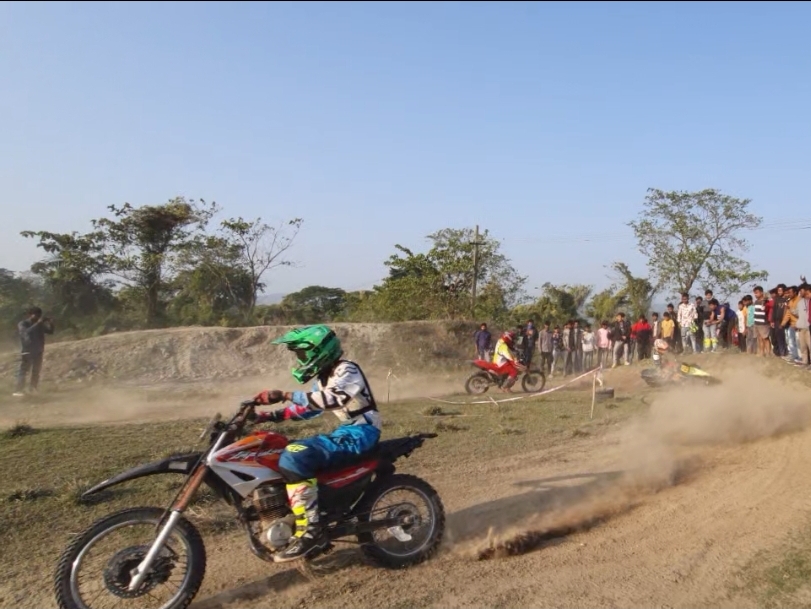 "I am Hansraj Saikia. I have come from Nagaon to participate in this race. I have been into motocross since 2014-2015. I am riding a Hero Impulse bike in this race and I have represented Assam twice in MRF national level championships," said a participant.
Evolved from the United Kingdom during the early 1900s, Motocross is a form of off-road motorcycle racing held on enclosed off-road circuits. Later the sport evolved with sub-disciplines such as stadium events known as supercross and arenacross held in indoor arenas.
"We started as a picnic and all the riders told me that why don't we organize a race along with it. So, that is how we planned to organize this race. Bantei, a national champion from Meghalaya also wanted to participate in the event and so it was planned as a local event. We had to add another open class. I and Diganta Hazarika managed the entire race. Normally, the idea behind preparing this track is to prepare our riders for MRF events and other National level events," said Amarjit Singh, a rider and organizer of the event.
"I am very happy I won the first position in the Novice Motorcycle class race. Bantei from Meghalaya won the first prize in Open Class. Such races should be organized regularly. Due to the COVID-19 pandemic this year no races were organized in Assam, but as now the situation is coming back to normal I hope events will be organized now," said Kaustav Kalita, a participant.